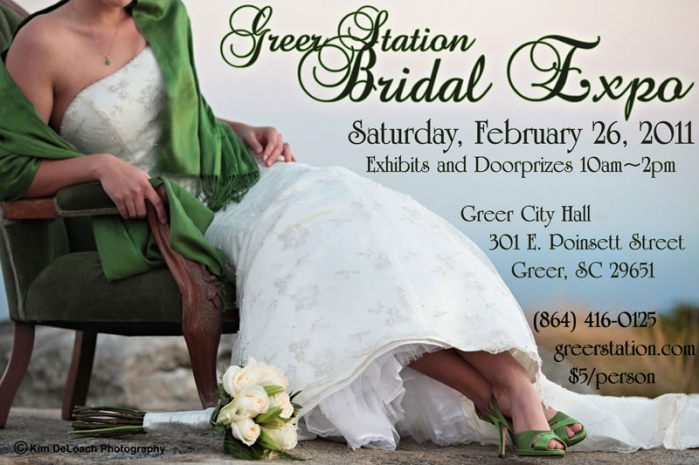 Wedding Festivals are SUPER FUN even if you aren't planning a wedding…after all, there's FREE CAKE!!!
So make plans to join We Do! Events and Weddings at the upcoming Greer Station Bridal Expo on February 26 as we showcase our "1 Stop Shop' for brides and grooms…featuring Kim DeLoach Photography and a few favorites below…
Deanna Morton, event planner of Your Right Hand Assistant
Jean Calvert, jazz and blues singer of Jean Calvert and Co.
Rachel Thompson Moore, Photographer of RTM Photography
Shannon Reilly, florist designer of Fairytale Florist
Brian Erkens, videographer of Special Moments Video
George Koury, DJ of Carolina Party Professionals
Terri Windsor of Magic Needle Custom Embroidery
Nancy Minor, invitation specialist of Just Write!
Courtney Tesller, "Sugar Mama" of ICED
and Jaime Smith, Personal Trainer
Come See Us! We can't wait to meet you!