The campus was truly buzzing with excitement last Thursday afternoon as everyone prepared for the season opener at Clemson University. The field was freshly painted and although we didn't get to walk on it before the game, we were able to get some great "Go Tigers" kind of images for these two lovebird Tiger fans!
Bethani and Jimmy are one of my adorable 2012 couples! They have been together for years and everyone is super excited about their Spring wedding and I'm thrilled to be celebrating with them! Every time I asked them to give me a serious face, Bethani said "I'm not good at serious" which was not true at all, but…she and Jimmy ARE all smiles together! Here are some favorites from our afternoon on campus!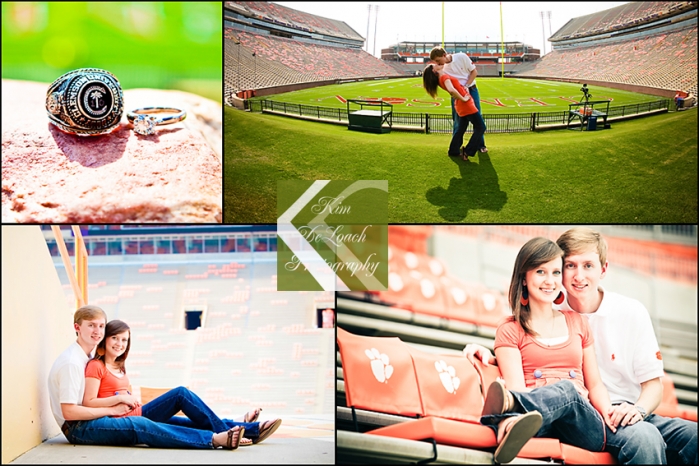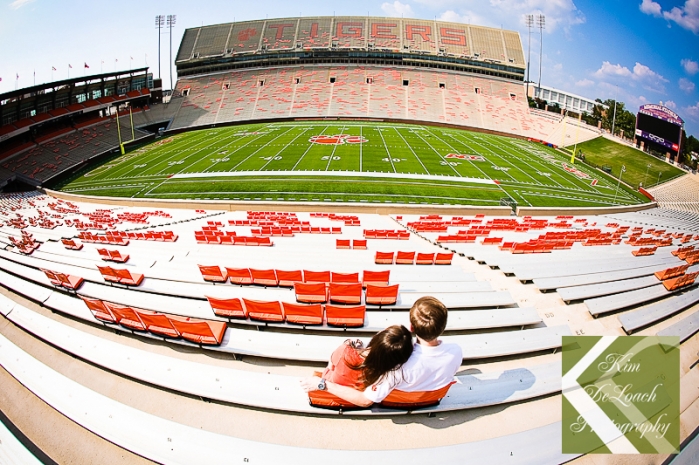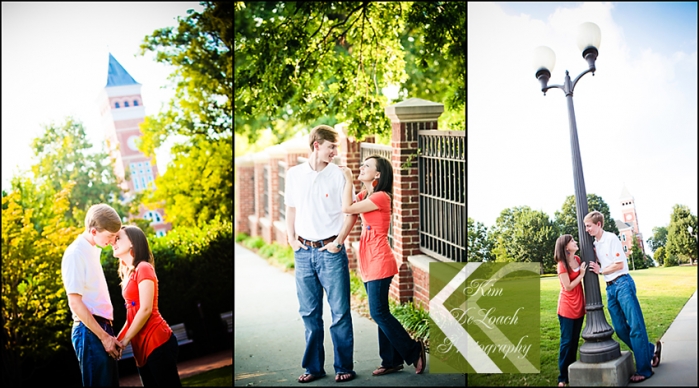 Congratulations, Bethani and Jimmy! I hope you enjoy all of these! Don't miss the show!