They said "I Do!" almost 36 years ago…
I fell in love with their fun family last Spring as I had the opportunity to photograph their daughter's wedding. (Remember Mary Beth-I still call her "Lovely")
When John contacted me about surprising his bride with a restored bridal portrait, I was thrilled. Judy's bridal portrait was used for a small billboard in 1976, after which she became the owner of the large piece and she has moved it from house to house, mostly storing it out of sight-I mean it's REALLY big! I wish I'd asked him to stand beside it for scale, but this was taken on my front porch.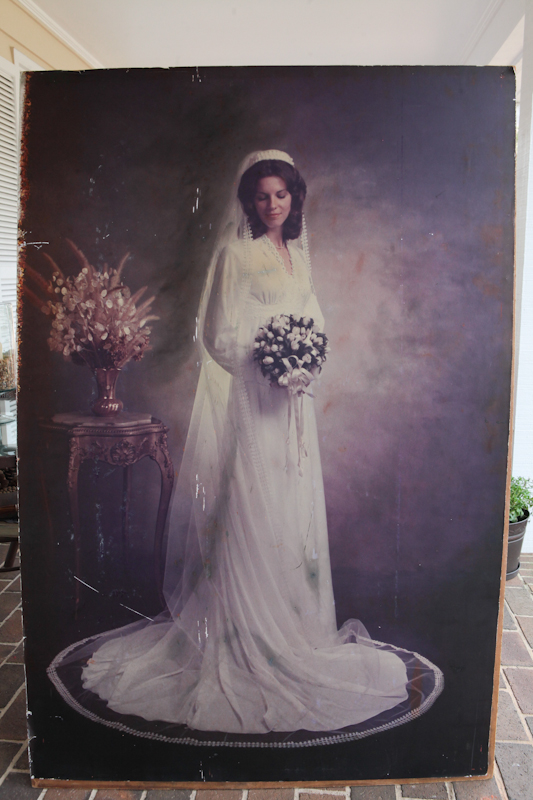 He wanted her to be able to hang her portrait in a frame on their wall with the ones of  her daughter and daughter-in-law so I resized it to 16×20.
The board was resembled a long marriage, worn and weathered, with scratches and dents, but sturdy and lasting… and beautiful.
A little touch up made it look brand new! I was soooo happy to be a part of this romantic restoration for them!  (I really wish I could've seen Judy open it!)
Happy Valentine's Day!  I hope you love it, sweet lady!