This Spring I photographed a group of people very up close and personal as I took photos of their eyes!
It was all part of the creative decor plan Logan Wolfram designed for one of the new offices of Southern Eye Associates in Greenville. Last week I got an official tour of this new space! It's always fun to see a finished product-of mine and of Logan's!
(don't you love their parking specs for bikes!)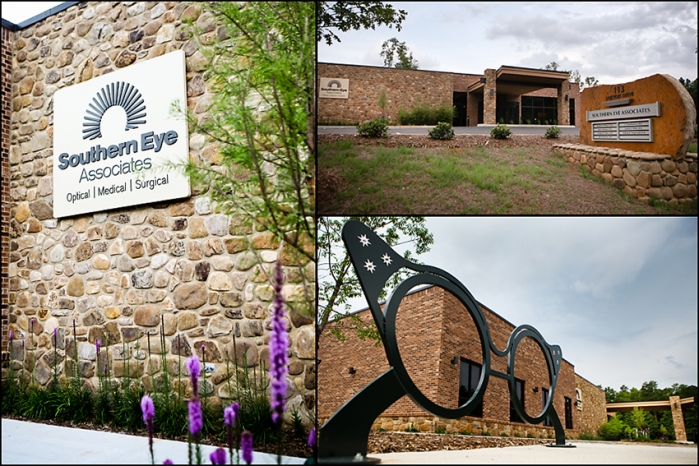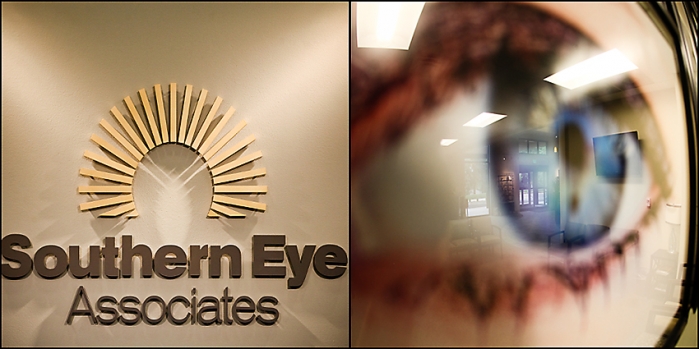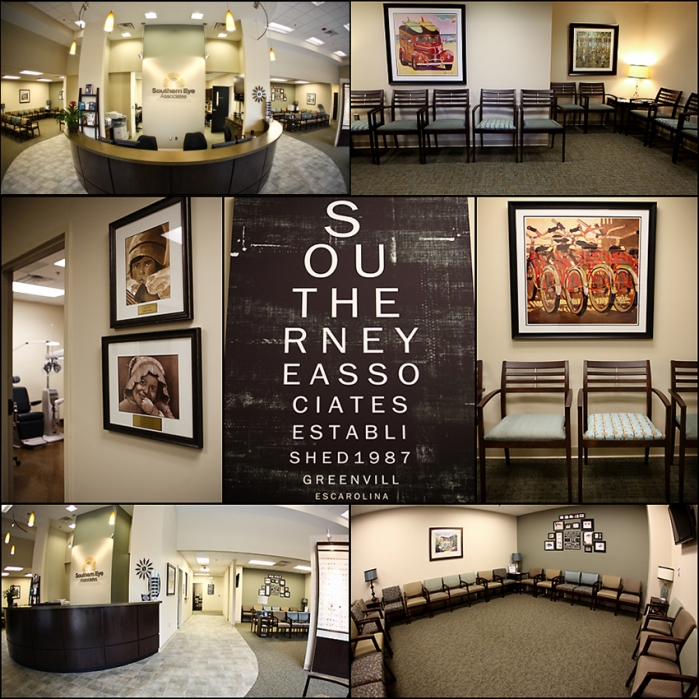 And the walls of eyes…yay, I love what Logan did with the images!

From the little I know about decorating, some of the elements considered to create the desired atmosphere are color scheme, texture, shape, lines, arrangement, and function. (I'll add others when Logan reads this and texts me!)
I love how all the details came together to create a warm inviting office space!




And now, for a commercial break-AH! I LOVE THESE SIGNS!!!  Logan contacted Red Letter Words and had Dee design these really awesome signs that are scattered throughout the office. LOVE! THEM! (it's worth saying twice!)

Let me tell you more about the ones below…the doctors and staff of Southern Eye Associates serve Greenville, SC in two locations (convenient to you)…and they also go and serve the world. As they travel they offer eye care and hope to the world.
The doctors turned a vision into a mission and formed Surgeons for Sight. For more information, at the end of your visit here, visit them at www.surgeonsforsight.org.
And here's how YOU can partner with them!
The middle sign below showcases the hotspots of Greenville and the Upstate-don't you want one?!
Order yours from Red Letter Words and a portion of the procededs will go to Surgeons for Site! How awesome is that?!

My favorite part of the office decor-photos from the trips to all parts of the world!

Thanks to a fun supporting staff for posing for me-again! I have enjoyed working with you!