It's back to school time! My home page of Facebook is full of images of sweet kiddos starting kindergarten, heading into middle school, starting their senior year in high school,  and others setting up lofts and decor in their new "homes"! Photographers always preach that photos  are a great way to document the milestones of life and this week is just proof that others think the same!
I have more college bounds to show this week…I had to take a little break for the love of parent friends who just  couldn't cry anymore…
So today, here's Rebecca! She started 1st grade last week! She just couldn't be any more adorable or any more excited about her new adventure. (And of course, Mom and Grandma were filled with emotion as this new step is one towards being "all grown up")
Love her locks…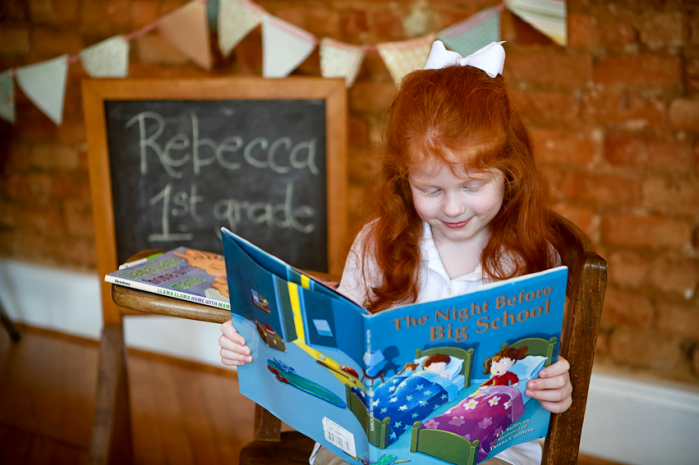 and her toothless grin!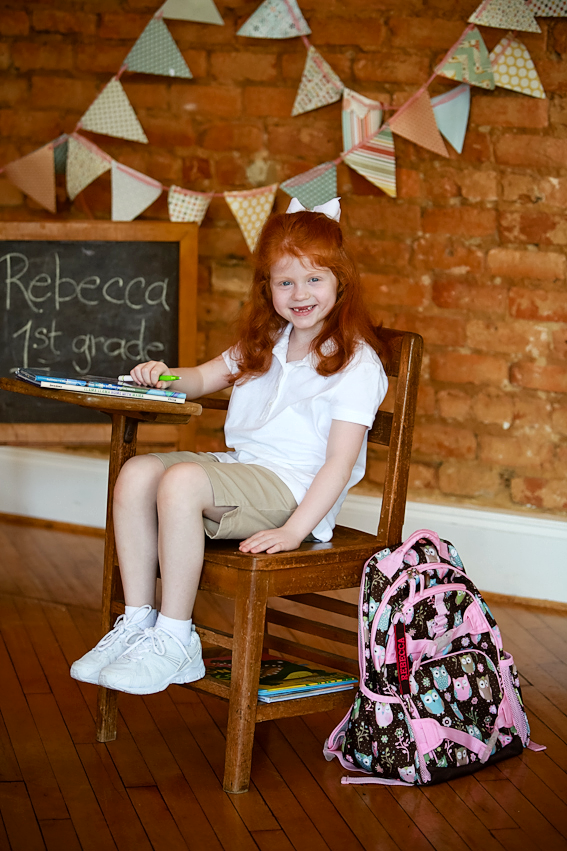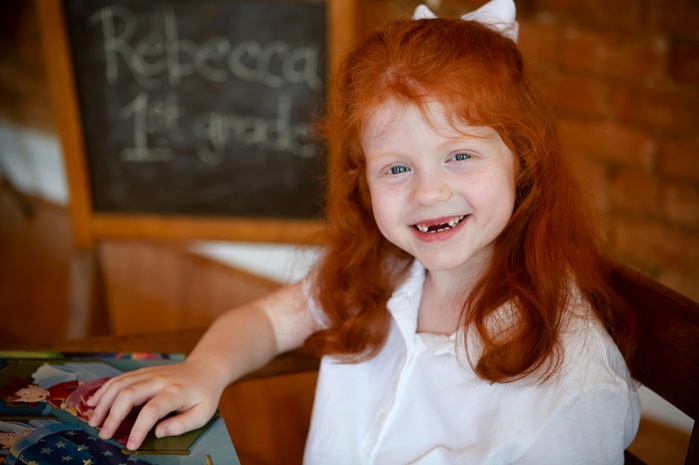 Just precious! Happy Back to School, Rebecca!