I'm not a blogger. I'm a photographer.
But…somewhere in the early 2000s, the two became cousins…first cousins or kissing cousins once removed…either way…they undoubtedly merged without permission. As a "Photographer with a Blog" it's "industry correct" to do a little bit of  personal coverage every now and then.  It's our industry battleground…or at least our  ongoing debate.  The question remains…Are you going to select me  as your photographer for my personality (or the one I portray through words I scribe) or  are you going to select me for my  craft?  Or. Both. And. ?!
Anyway, today, I thought I'd comply. (Compliance isn't always my strong suit.) So here I am. There are so many things I'm not going write about…like this has been the longest summer to me, or  that my kids are both back in school and I'm excited about that because I like a schedule, or that we had a cool intern from Iowa live with us for 10 weeks this summer, or that I have moved back into my office but am currently still unable to find either of my checkbooks and what a pain that is, especially at the beginning of school, or that it.is.raining….AGAIN…or that I wish there weren't so many photographers in Greenville…nope, none of that.
Today, I wanted to say that my hubby of almost 20 years (in a few months) just had a birthday! It wasn't a milestone one…just 46…woah, 46! I can absolutely remember (better than I remember where my keys are right this second) when we were dating and he and his roommate, Bertam, called Mike  "23 year old man" (for the whole year-almost daily!) It would go "Hey 23 year old man, what are your plans for today?"  or "I, 23 year old man, will be back in about an hour." You get the idea. It is like YESTERDAY to me…for real. I thought it was adorable.  I was so in love.
So now, shy of 20 years into our marriage, I can honestly say, I don't always have butterflies when he walks into the room.  I don't always think about our kisses when I'm sitting alone at my desk. I don't always jump when the phone rings and it's him. Sometimes those things do still happen…AND what I know is…I  love him at least twice as much as I did 23 years ago!
I told him last night "You make me laugh" and He said "YOU make ME laugh" and I laughed and said, "yeah, that's what I meant!"  He does keep me straight as he puts up with my craziness, encourages me to the best me, points me to the Gospel of Jesus, stays in the game to be the best dad our kids need, and promises still to this day that he is in our marriage for the long haul! God is our provider and has provided me everything I need and most all of what I want…in this amazing man. I love you, Mike!
(disclaimer-we decided to do these too late in the evening…and I was too eager for chocolate cake to set up lighting…but still I'm glad we did them!)
Mike and mini-me Mike, girl version!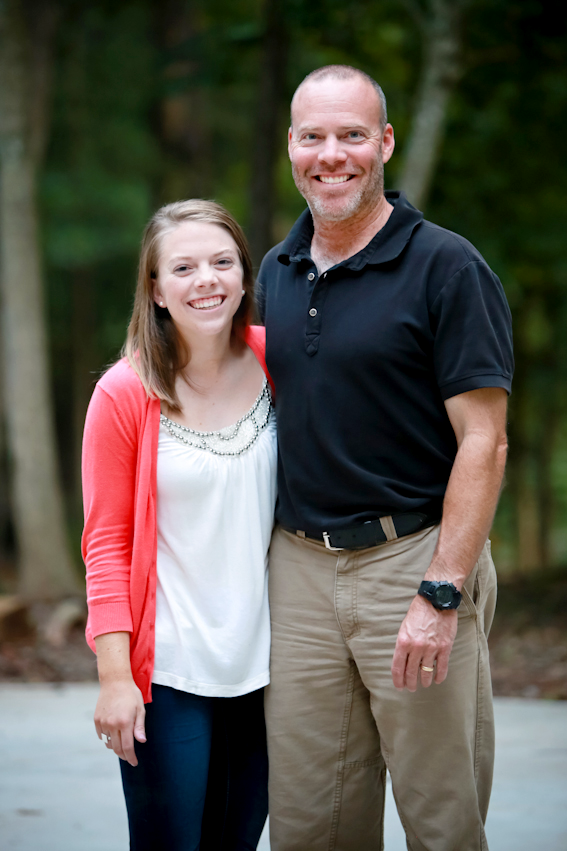 Mike and his dad, as if I have to spell this one out. (Mom pics another day)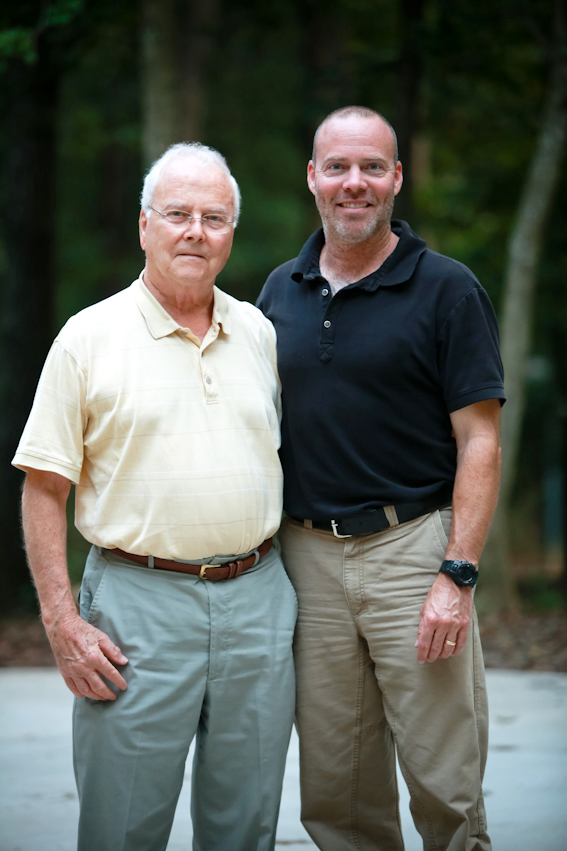 Walker gets  "mini-Mike"  a lot, but if my dad was standing in this pic, people would rethink…
At our age, we begin to ponder our accomplishments…here are  two of your best!

And, again…let me just say "WOAH! That's a lot of candles!"

Blowing Smoke…someone call the fire department (;

Here's to many many more years for this "46 year old man"