My son, Walker, has been into learning magic tricks this summer. If you've seen him at all for any amount of time, you have been asked to "pick a card!"-I'm sure! He's really good at it! We're thinking of sending him on the road-gotta pay for college somehow, right?!
He's also done some antiquing with me this summer. He prefers "night shopping" when the antique stores aren't open, but after some strong coaxing he's been to a few of my favorite spots with me. (I mean, really! He IS  a captive audience because he can't drive yet!) So one one of our outings I saw this amazing cotton basket in such good condition that it made me stop and look…then come back and look again…then come back days later to make the purchase!
Walker approved-especially when I told him my idea. I immediately thought-on the first look-that it would make a perfect hot air balloon basket! So yesterday I finally…fi-nal-ly! got to try it out. (Has anyone mentioned how much rain we've had this summer?! ha!)
So here are the brave first-in-flight- pilots! Thanks to the moms behind these kiddos who trusted me!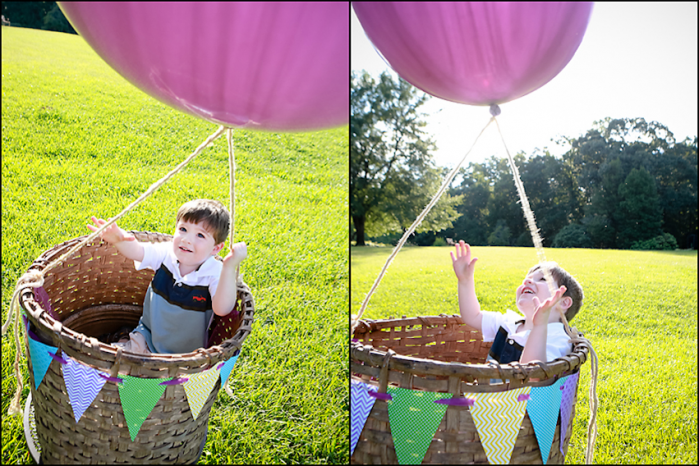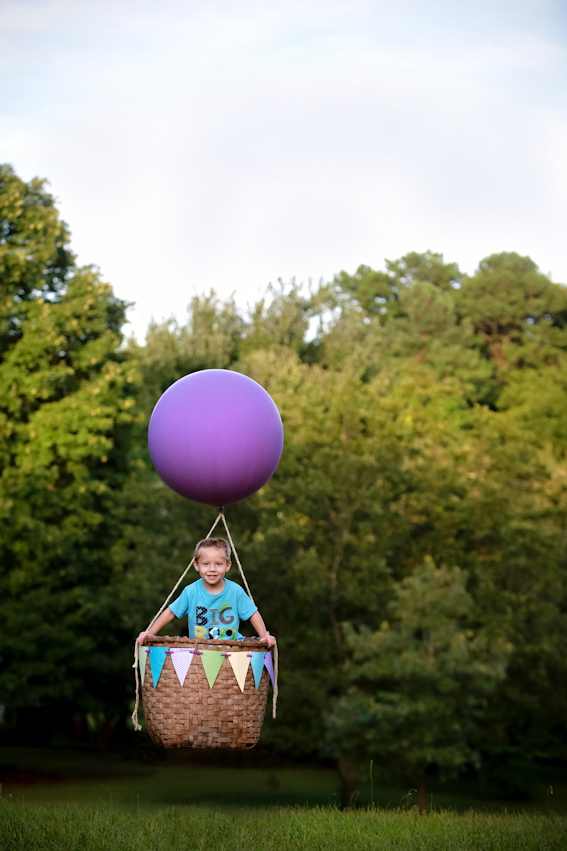 I've decided this is a perfect September mini-session! Email me if you are interested in! Limit of three small kids in the basket. Appropriate ages will be 1-5 years old. (Sorry adults!)
And stay tuned for a behind the image look into how we made this session "fly!"