I was thinking about whether or not to do a Christmas set this year. Then one evening I was browzing through the Pottery Barn Christmas catalog and it happened…inspiration! I  began to scribble on a scrap piece of envelope. It's not very high tech, but it works! I took an iphone pic.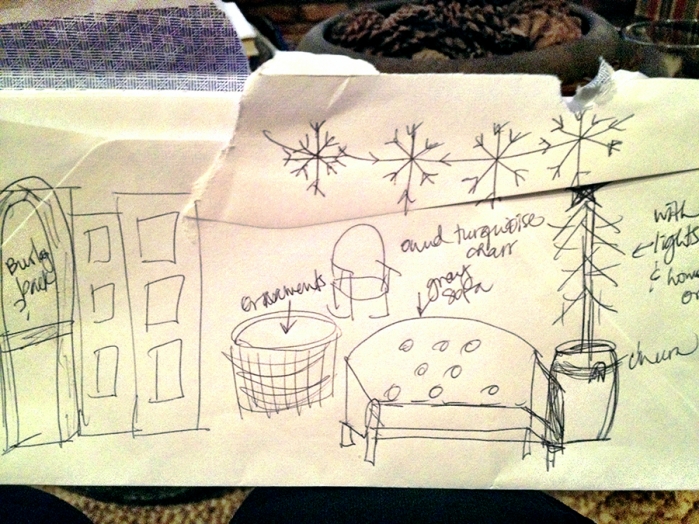 I knew I would need a little help implementing this so I texted my friend Brandi, who is the owner and creative mind of Anna Jewels floral design. She is amazing! So Brandi and I started our set up today with a little sweat rolling and within the hour were hunting for coats! I guess when the weather man said the temp would drop early afternoon, he was right!  This has been a wild and windy afternoon and as the clouds rolled in, we both prayed the rain would hold (and the snow-haha) and it did!
I'm SO excited to present the KDP Christmas Mini-Session set to you! Compliments of Brandi-and her super adorable family! It's my FAVE ever!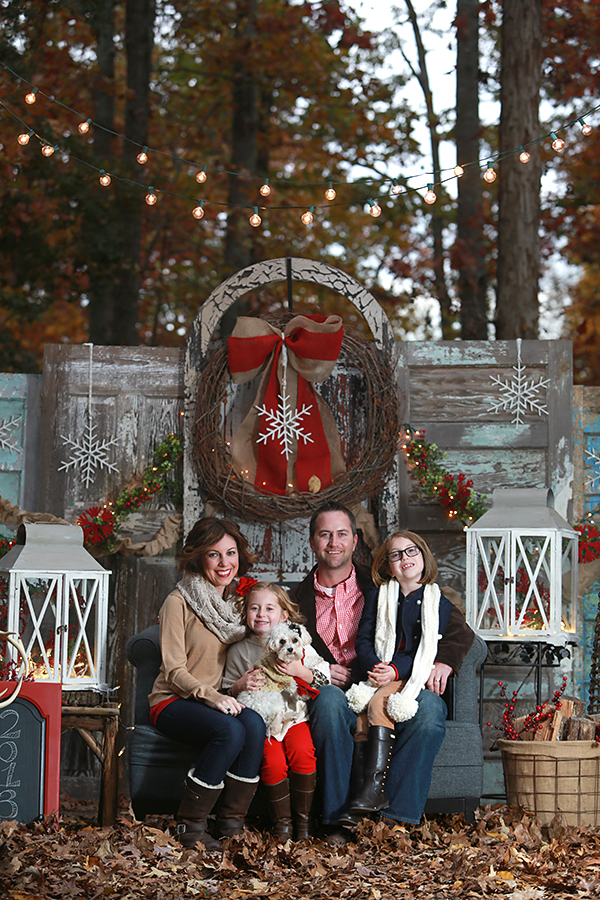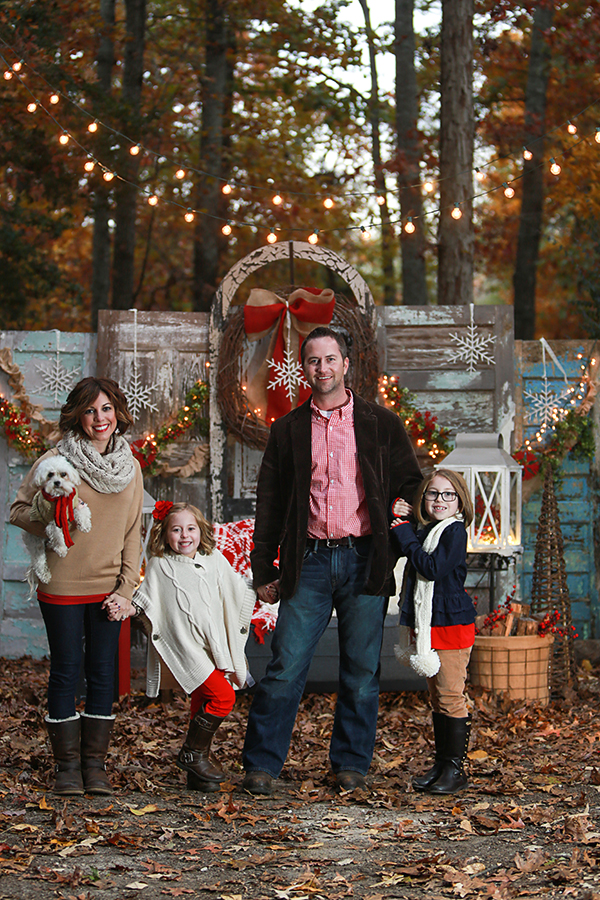 BOOK YOUR SPOT TODAY (via email only please) at kimdeloachphoto@gmail.com Nov 22-23…on the hour and half hour 10:00-5.
Mini is $200 for 30 minutes and includes 5 digital high res images with print release.