One of the first questions I ask a couple when we meet about the specifics of their wedding day is "Are you guys going to do a first look?" It's a modern option for couples to see each other before the wedding ceremony  and while I don't know it's origin, I do know it's grown in popularity in the past  few years. My stats are still about 40-60 for the first look vs the traditional "don't see" couples and I don't ever try to sway anyone in either direction. Everything about the wedding day is super personal, including this choice.
I do have a list of  "pros of the first look "  that I'm always happy to share when a couple is truly on the fence, but I had an idea recently that couples probably would like to hear from other couples.
I've asked my sweet friend Lee and her new hubby, Chris, to tell you about their experience from their November wedding.
*****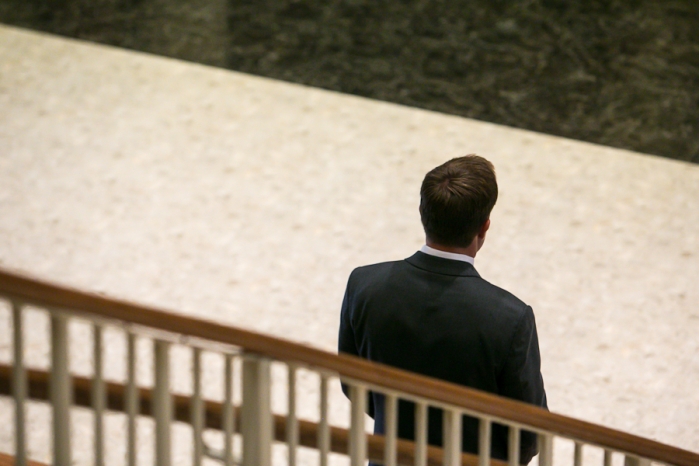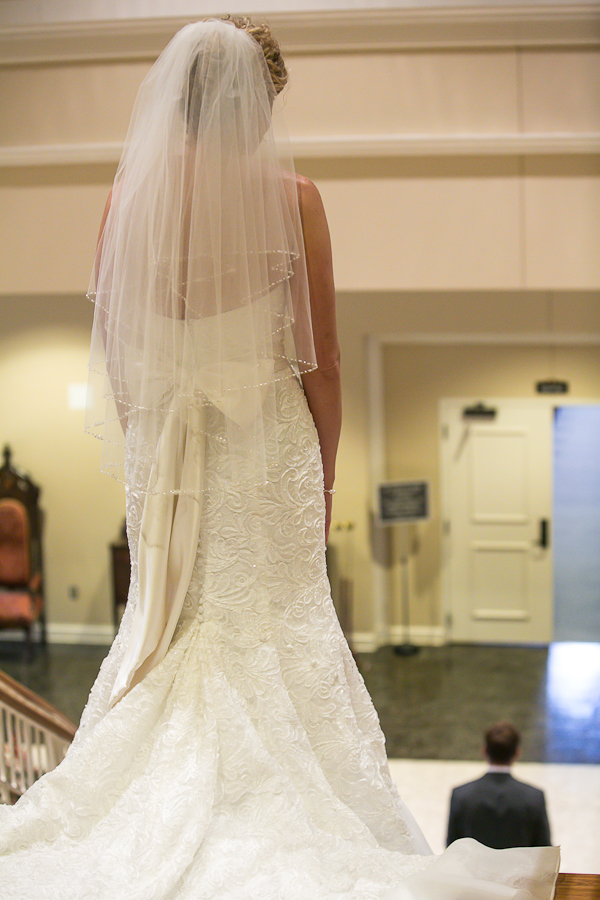 Chris:   I decided to do a first look because I knew that moment that I got to see my beautiful, soon to be wife, in her wedding dress for the first time, was going to be an experience that I would remember for the rest of my life.
I wanted it to be a moment only shared by the two of us so we could focus on each other & God & the future that we were about to start with each other.
I can still hear the nervousness & emotion in her voice as she called out my name before I turned around to see her.  I couldn't have felt more proud or confident in what we were about to do.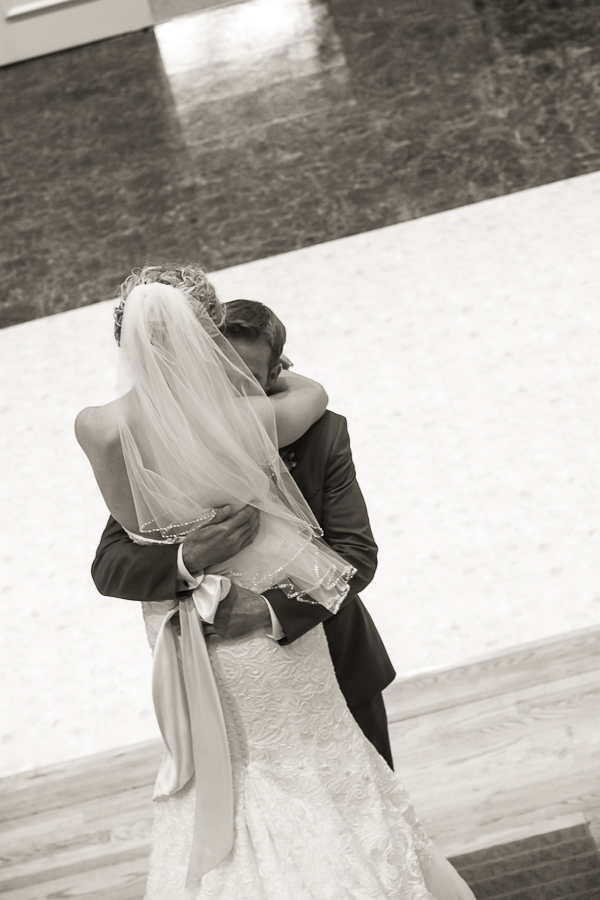 Lee: I wanted to do a first look because I wanted the day to be about me and Chris.  He knows me better than anyone, and I knew that moment alone would calm my nerves and serve as a great reminder that this day was about the commitment we were making to one another- not the dress, the music, the flowers, or the pressure of having all eyes on us as we saw each other for the first time.





Lee: (after the first look) …everything else was just the party. I also wanted to do it so we could enjoy and be a part of the party!! Since we did most of the wedding party photos before, we didn't have to stick around the church taking photos and miss some of our reception- we were the first ones there!
Chris:  After our first look, we walked down to the alter & prayed for our wedding & our marriage.  It truly was the perfect way to start our wedding. It was a precious moment in our lives that we'll always have.




Lee: I'm so glad we did it! Seeing him, praying with him, and laughing with him before the ceremony made me feel totally at ease and joyful that I had been given the incredible gift of marrying my best friend.
*****
Thank you both for sharing your story with us!
This gorgeous wedding will be on the blog soon-you won't want to miss it!