The hustle and bustle of the Christmas holiday season was in full swing as we paused on Saturday, December 28 for a lovely Christmas Wedding.
A White Christmas Wedding- as the White family celebrated the marriage of their only daughter, Carrie to the love of her life, Doug.
This wedding was joyful and jolly with a giddy bride, a grinning groom, a hilarious wedding party, and two very happy families.
Enjoy some of my favorite images from their awesome wedding day!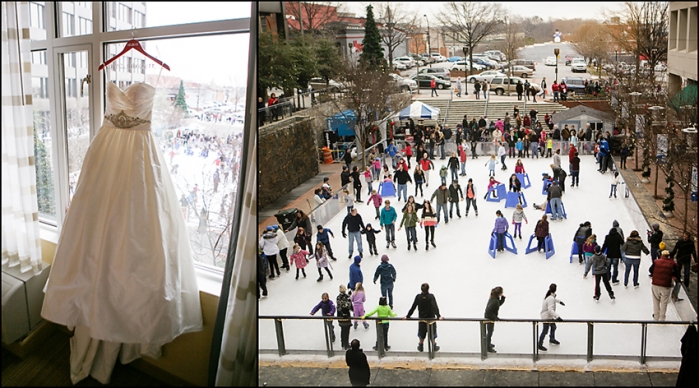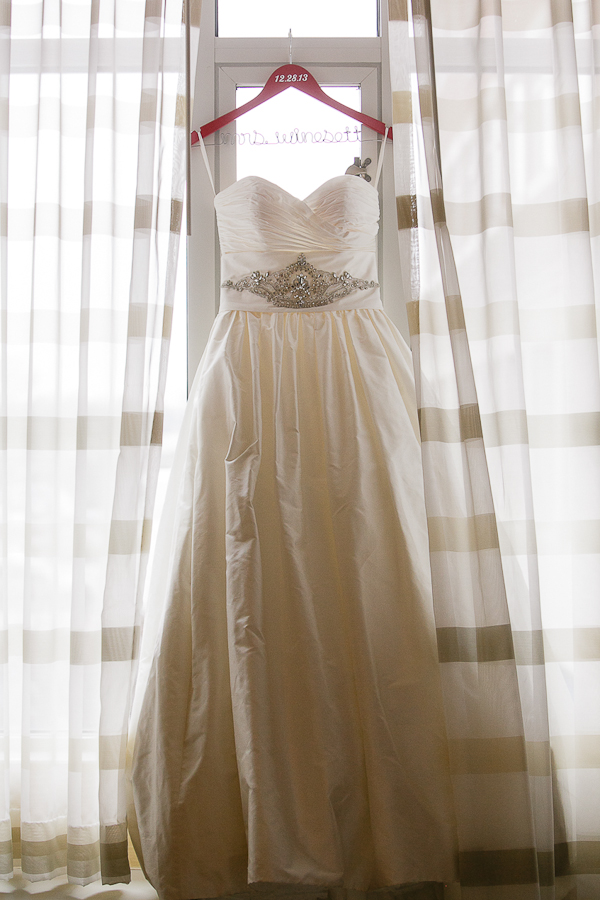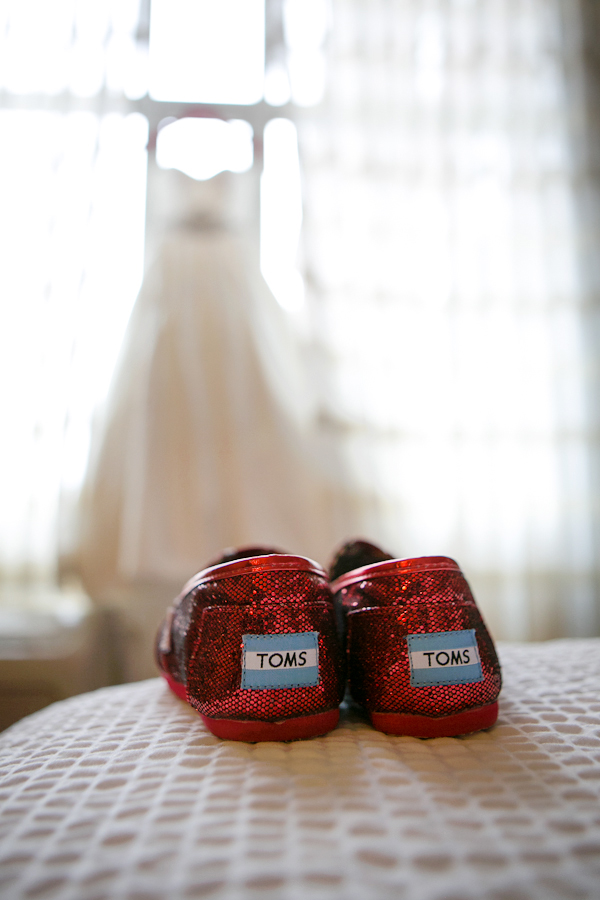 Sparkly Toms, pink monograms, strings of pearls, and Christmas flowers set the tone for this Southern December wedding!

I love love love these Christmas red gowns! You ladies all looked gorgeous in them!



Yep, this one's a "Daddy's Girl!"


Don't let these smiles fool ya-these guys are the party!



Deck the Groomsmen in Penguin Socks and S'penders!


Carrie and Doug exchanged love letters and they wanted to be together when they read them…without seeing each other.



The anticipation of the ceremony leaves some with frazzled nerves but Carrie was ready and giddy! Love her!

Every detail of the wedding was perfectly Christmas so it's only fitting that it took place in Advent UMC…which was absolutely stunning!



Mr and Mrs Doug Winesett!

Just as the ceremony ended the sky opened up to a cold rain, but it couldn't put a damper on this evening.
Larkin's Sawmill was festive and cozy.




They arrived in Santa's hat with bells on to a merry crowd and little mistletoe here and there.
Their Christmas celebration was in full swing!



Of course it was Red Velvet










Well…orange wouldn't have been as Christmas-y! It's a  Gamecock Crowd!


And we heard him exclaim as they drove out of site…Merry Christmas to all…it's our wedding night!

 Congratulations, Carrie and Doug! May all your Christmases be bright!
***
Enjoy their White Christmas Wedding Show!
Venue: Advent UMC and Larkin's Sawmill, Greenville SC
Event Planner, Deanna Morton, Your Right Hand Assistant
Videographer: Brian Erkens, Reel Video and Stills, Inc.
Flowers: Adina at Frilly Bloomers Florals
Cake: Pammy the Cake Lady
Band: Summerdaze
A Special Thanks to Kristy Kaliope Photography for shooting with me during the Christmas holiday!