Like most of you, I have a few happy places, and near the top of my list is a porch. The first time Mike and I stepped onto the walkway leading up to what is now our front porch I told him, "I don't care what the inside of this house looks like-I want this porch!"   It invited me in and I hope it serves as an invitation to friends and brides and others  who visit us.
I spent this weekend off, cleaning and styling it, because it's SPRING and because not everyone who comes to see us makes it  to the back porch.  I thought I'd share a few of my favorite things about it on this rainy Monday that is the first day of our Spring Break.
A few vital porch items…a swing, ceiling fans, plants…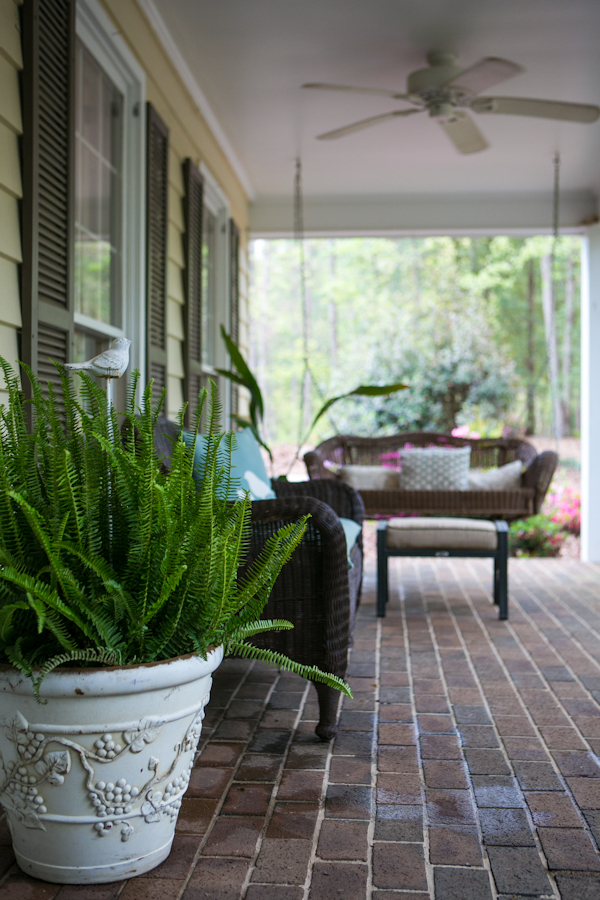 and birds…gotta have birds…if you love them like I do!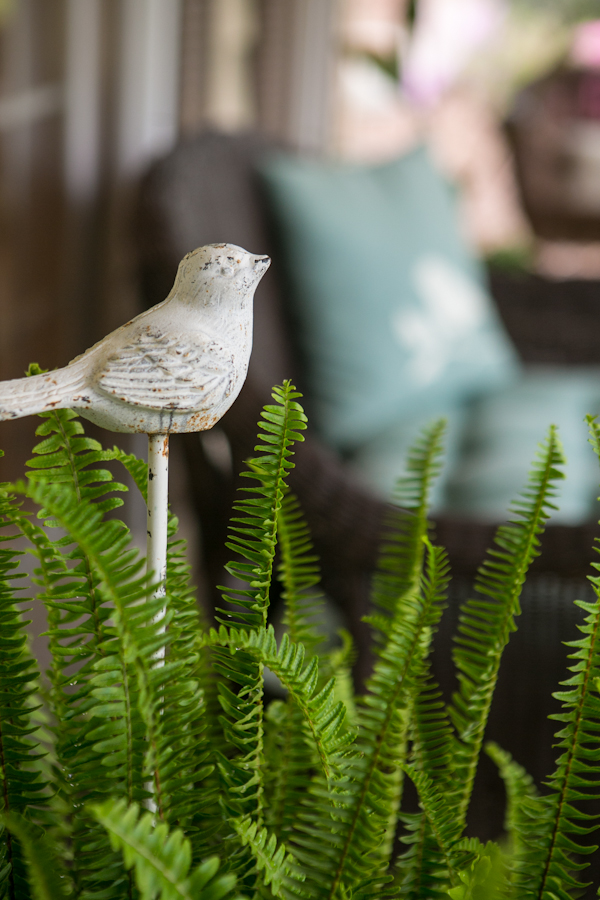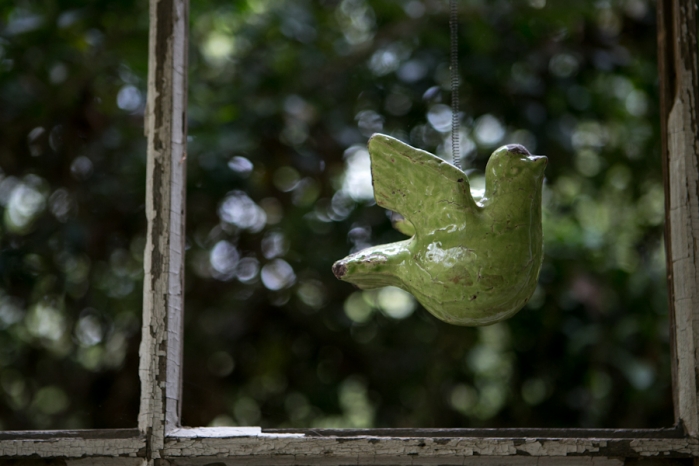 and a bunny-it's HIS season, after all.

and other things that fly and a touch of  baby's breath

What makes a porch (or home) cozy? Using items you love… and texture helps, too.


You don't have to spend a fortune on plants to make your porch feel like Spring. Impatients are inexpensive, love porch shade and add a softeness that's lovely.

Plants from friends keeps the cost down, too! This cast iron plant (and the one on the other side were gifted to me by my friend Cindy. Be a plant giving friend!)


I miss Southern Living Home Decor. I love my hangers from them…and this ivy survived our cold southern winter!


These spots are only  awesome when they include friends and long chats.



A shout out to the Kimberly Queen (for obvious reasons!)
They are the royalty of the fern species…they love shade and shed less than their Bostonian cousins. I usually have to wait until May to find them but was SO excited when I saw a few at Lowe's last week!

I picked up these rusty sap buckets years ago and they have been waiting for a purpose. These impatients will be happy in them!

This is my view from my desk. I love seeing the beauty of the outside from here!

Please come by for porchtime-anytime! Stay tuned for some beautiful people on the blog later this week!