I'm not a stranger to Death Valley, and am not usually biased, however, I can honestly say Tucker is the MOST ADORABLE boy I've ever photographed in the stadium!
(Ok, to be fair, all of the other "boys" have been engaged!)
Still this lil' tiger rocked his session because he's no stranger to the place either!
His Mommy and Daddy (and grandparents and who knows how far back it goes…) are tried and true Tiger fans and Tucker attends home games with them!
This weekend is his birthday! Happy 1st Birthday to this sweet and expressive little man!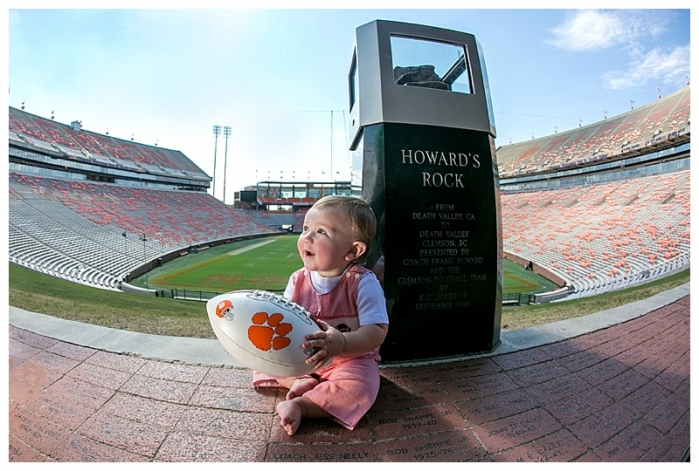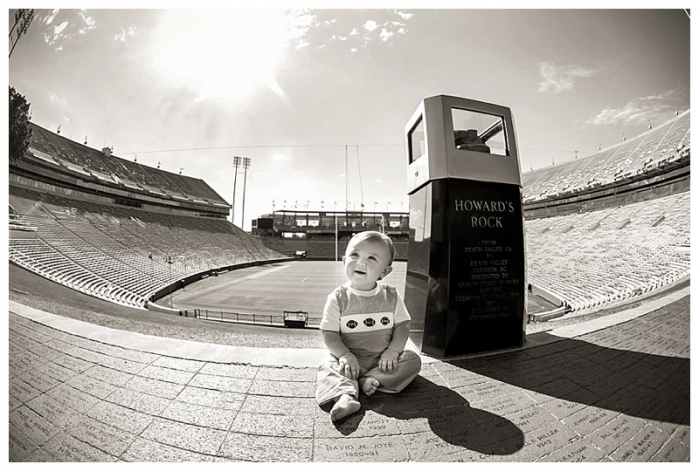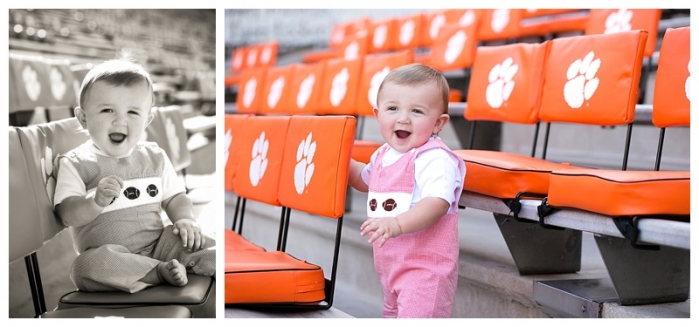 When we told Tucker he couldn't get on the field, he cried "What is this, the SEC?!"
(that's all in fun- football humor from an SEC fan)

When you're photographing children, a change of outfit and scenery is always a good idea! Here's Mr. Handsome with his birthday outfit, lovey, and dimples!