Nothing says Spring (and Summer) like a welcoming front porch. So the first mini-session of Spring 2015 will be on one of my favorite porches in town!
I hope you'll join me!
This one is for kiddos only and gives a variety of price points for you…and as a bonus…will be back in time for Mother's Day!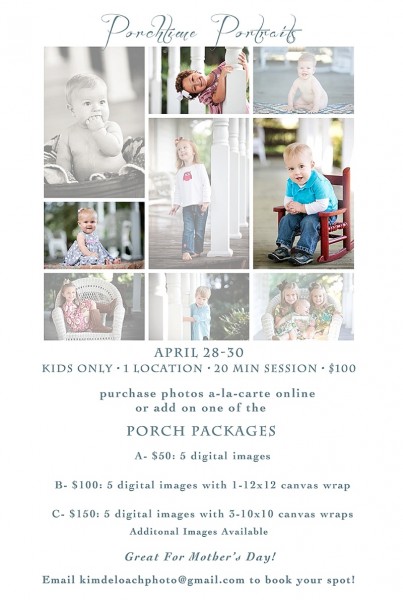 I am booking senior sessions for a few more weeks and regular sessions on location with blooming trees etc. on weekdays in April and the first half of May.