As I said in my recent post, I am shifting all of my focus (photographer humor) to the portrait side of my business!
Some of my favorite (though also most difficult) subjects are TODDLERS! They are adorable at this stage of life and  its the  phase of life where so much change takes place.
I want YOU-my toddler mom clientele-to be able to get those sweet cheeks photographed as they grow! Here's a new KDP item that will help facilitate that-so PLEASE TELL YOUR FRIENDS!
TODDLER TUESDAYS… start in just 1 month!
These sessions will be simple portraiture!
Sessions are short and sweet-just like their little attention spans!
The post session options will include purchase of product and/or digital images-I'll tell you more as you inquire!
(I'll still be offering mini sets throughout the year for more detailed photographs.)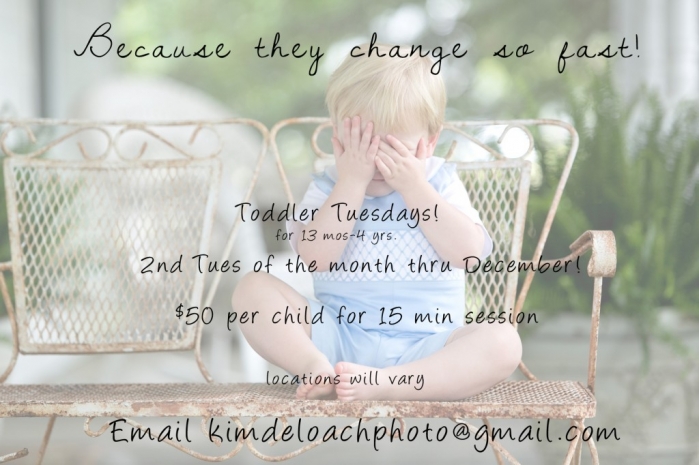 Make your appointment for Sept 8!