"Yes, Virginia"…there is a newborn in this photo. Tis the season for a Christmas movie reference…and a little bit of an explanation.
A few years ago I began saying no to newborn sessions and the whole world kept right on spinning.
A little back story-when we built our "dream house" we built a bonus room with the sole purpose of doing indoor photography with natural light. I called it "The Loft" and although it was amazing space, I soon realized my heart was in outdoor photography. I love natural light-I love finding it, using it, manipulating it to create  beautiful images. Even when I was photographing newborns and toddlers in the Loft, I always preferred being outside. (Which answers the 'why don't you just get a studio' question I've gotten over and over during the monsoon season of 2015-aka Fall.)
When we moved again, four years ago,  I gave newborn photography a go for a few more years-attempting to bring people into our little cozy home in the woods-where we are surrounded by huge trees which shade every room in the house most of the day. I tried going into your homes…and you have lovely homes, but like mine, some of them lack the amount of natural light required for indoor sessions. SO-I laid it down…no more newborns.  I heard the phrase of my youth "Just say No" over and over in my head…and started saying "I'm quite unwilling" after Beth Moore graciously introduced me to that phrase. And I walked away from that aspect of the business.
It literally has made me tear up to have to tell people I love-especially former brides-that I won't do their newborn session. But I have always sent them (you) to awesome newborn photographers because I want you to be well taken care of!
So, I'm writing this blog to YOU on this rainy (again) Monday because there are a few images floating out there that have BABIES in them! And true confessions-I TOOK THEM! (: I knew when I did it I would write this post and I'm just getting to it.
So for clarification sake, I LOVE photographing FAMILIES! Even ones with newborns in them. When I do family sessions I always photograph each child alone as well as with each parent and the whole family, but when a family has a new baby, I don't. Babies who can't sit very securely on their own have to be in photos WITH someone. I just don't have the newborn props to safely photograph them any other way.
So while you're seeing babies in some of my recent sessions, I promise nothing has changed.
#stillnotanewbornphotographer
Here are a few families (from my Fall and  Christmas minis) who brought their sweet baby along…and I'm glad they did!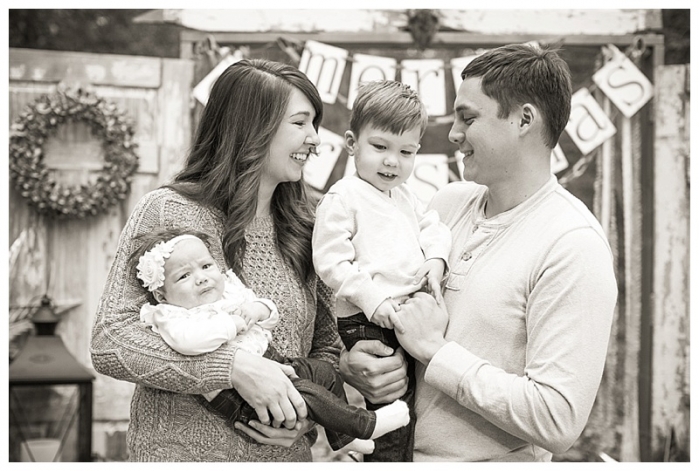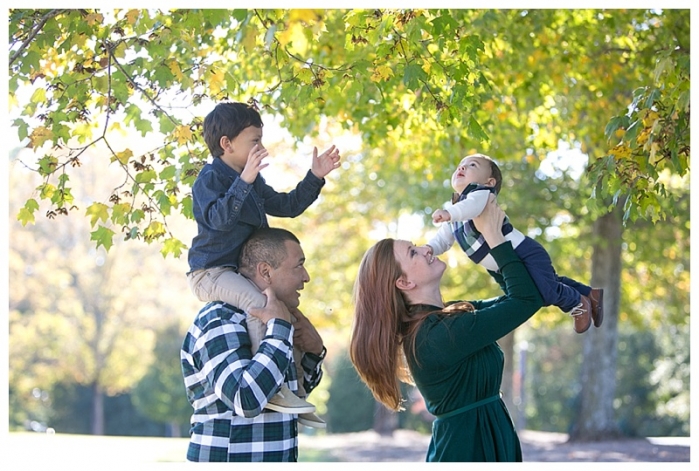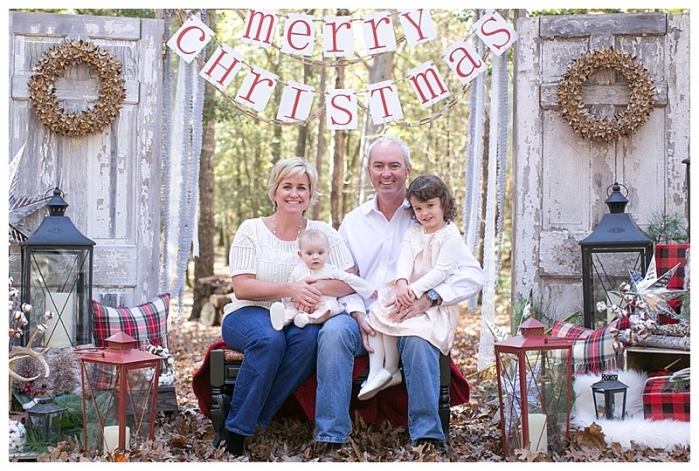 I hope to see you in 2016!