KDP is hosting my first ever Labor Day Sale! Just because I love sales as much as the next person!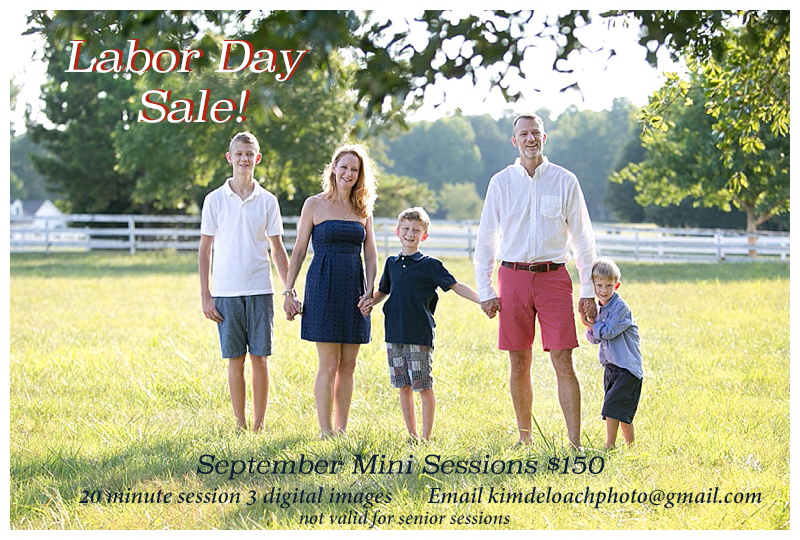 And with my fast announcer voice-here's the tiny print…
You must email to engage in the sale. Offer not valid for high school senior sessions. Offer is for Greenville area only.
Offer expires at midnight Tuesday.