I was intrigued when I was invited to photograph my first unicorn session!
But we do live in a world where anything's possible!
Meet Magic, the amazing "Unicorn!"
The whole experience was enchanting- from the gorgeous dresses and hairdos of the pretty little cousins to the afternoon light to the sweet demeanor of Magic!
The moms and I couldn't get over how dreamy these three were together!
His person, Mandy, helps Magic pose with the ladies, whether they are 100% comfortable on a horse or a little shy about even touching him. She is hands on for the entire session, with plenty of treats to keep Magic well behaved! Because of her attention to safety of the children, Mandy is literally right off the screen of each image and sometimes I even have to photoshop her out. I was truly in love with this session and with the sweet environment of this little farm!
If you are interested in your own fairytale session with Magic, please contact me and I can get it all set up for you!
It's my mini-session pricing, but I can only line up one per afternoon because of Magic's schedule.
*****
Read more about Mandy and Hillside Farm Horses in Mauldin, SC HERE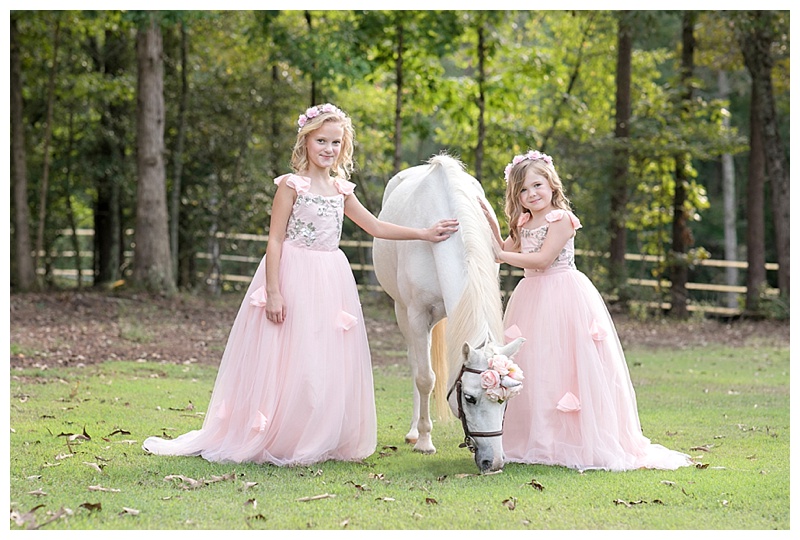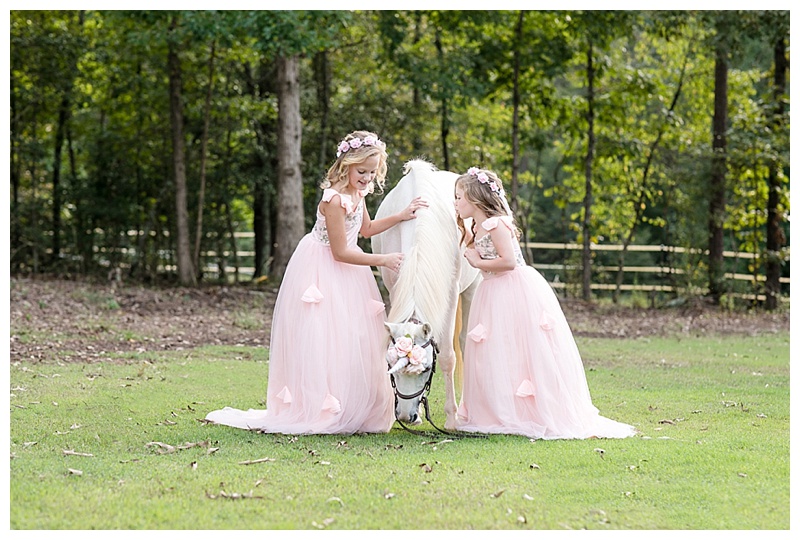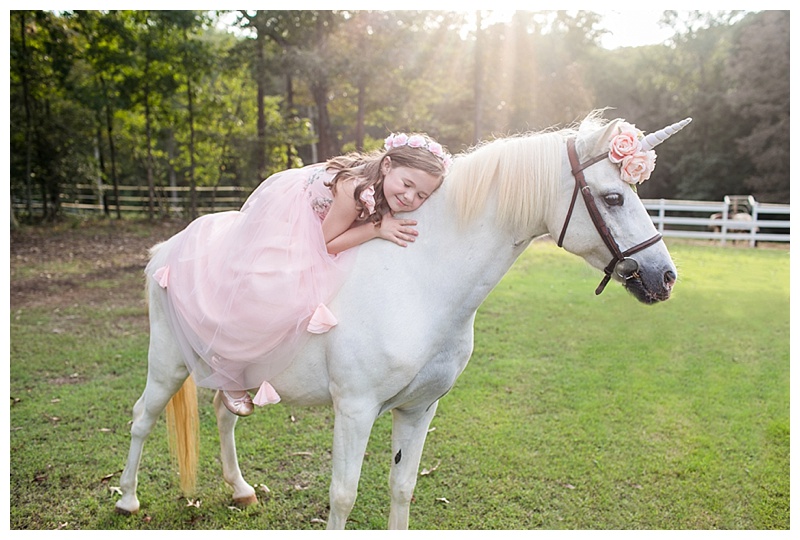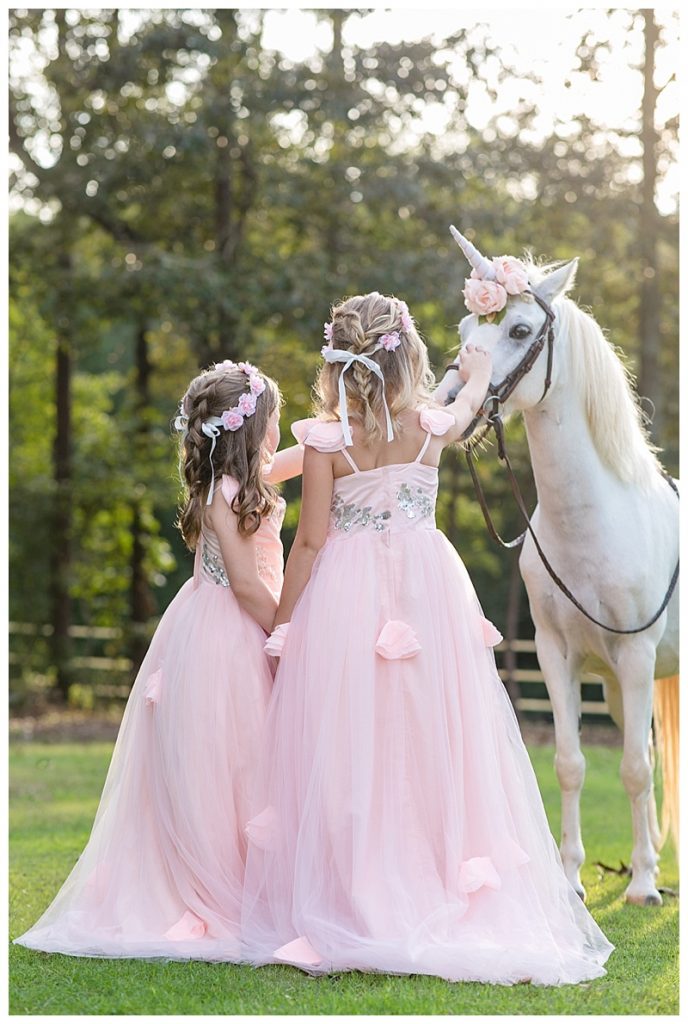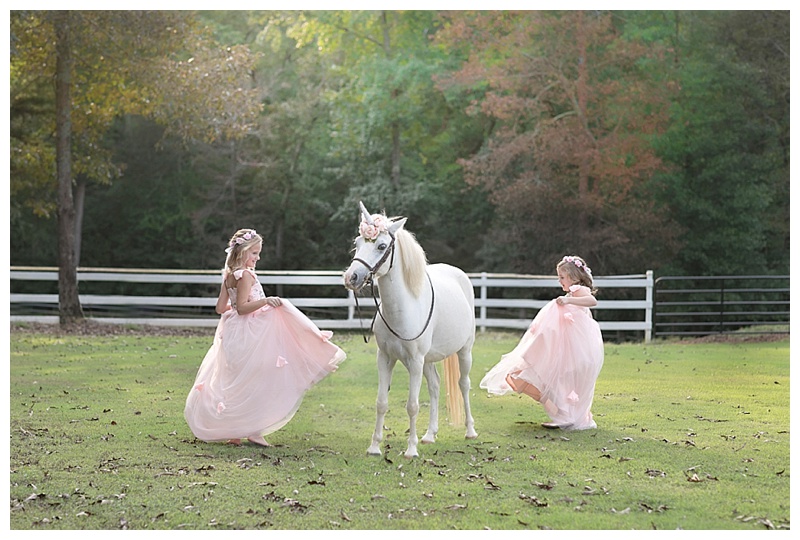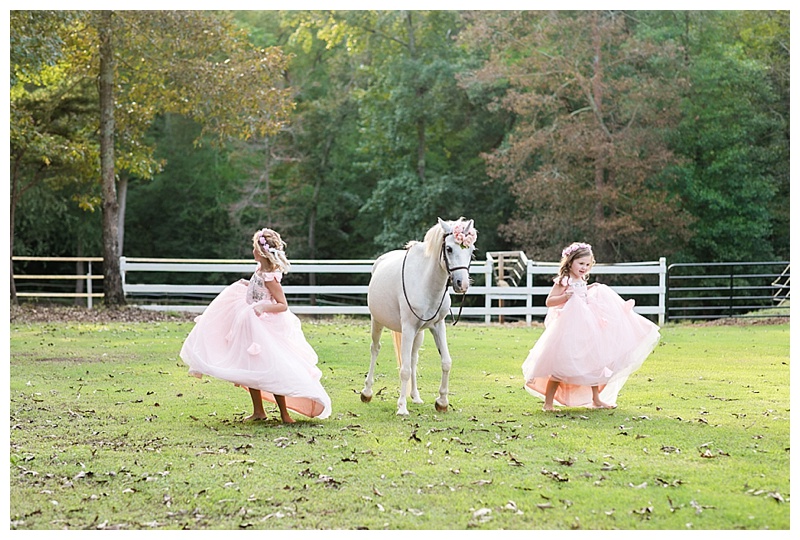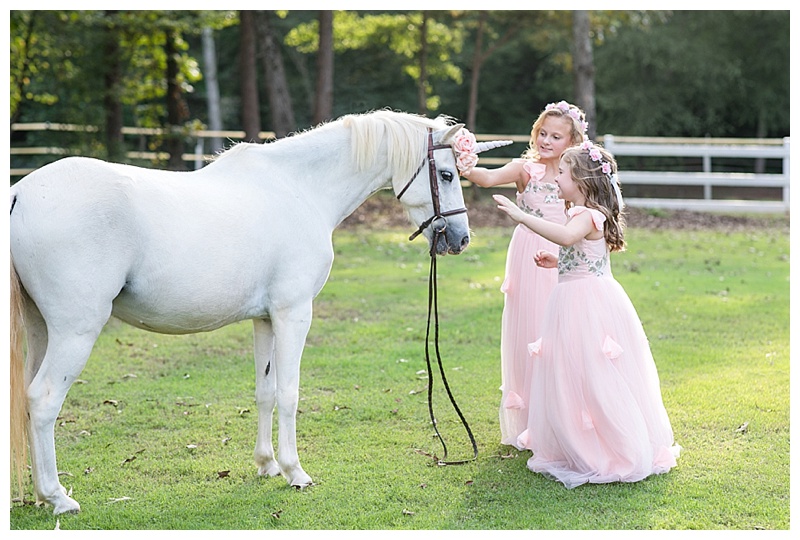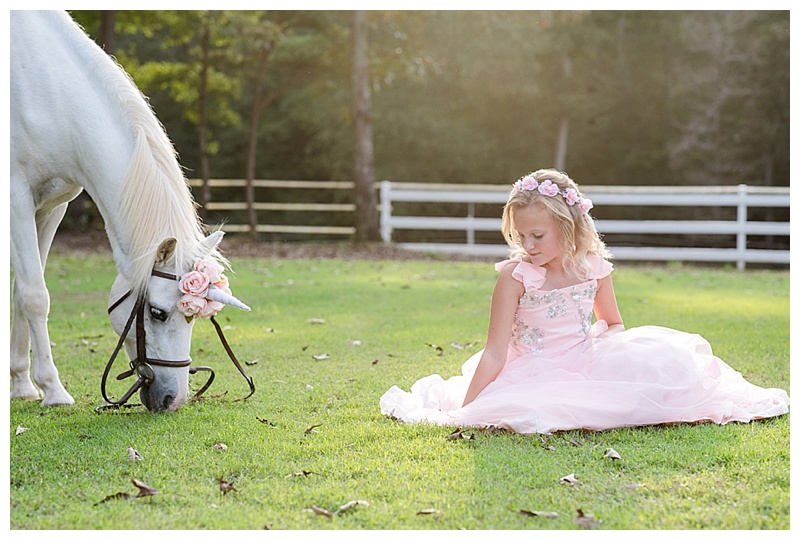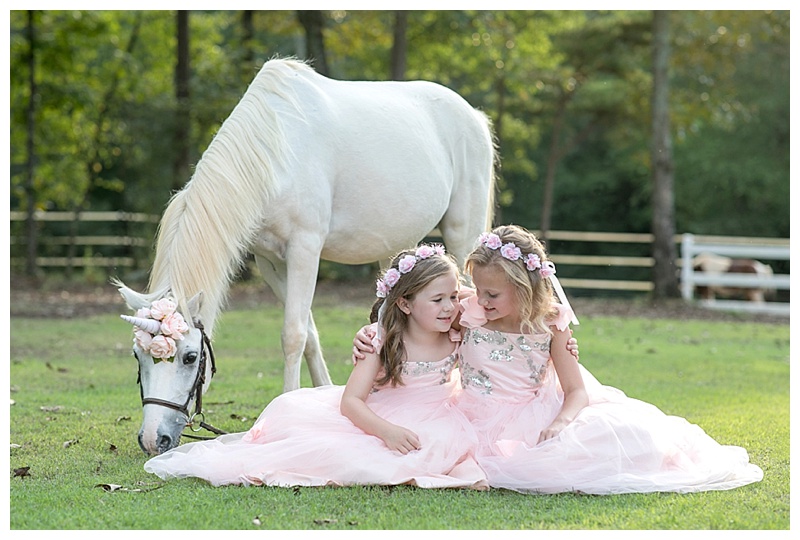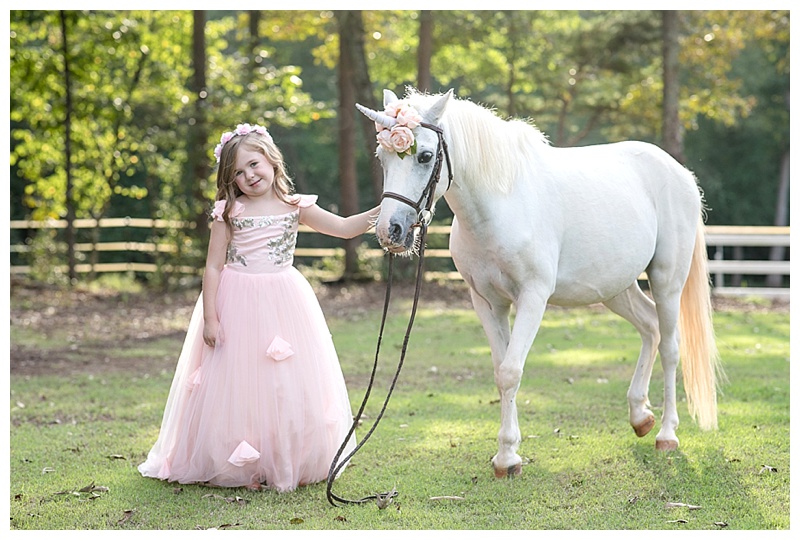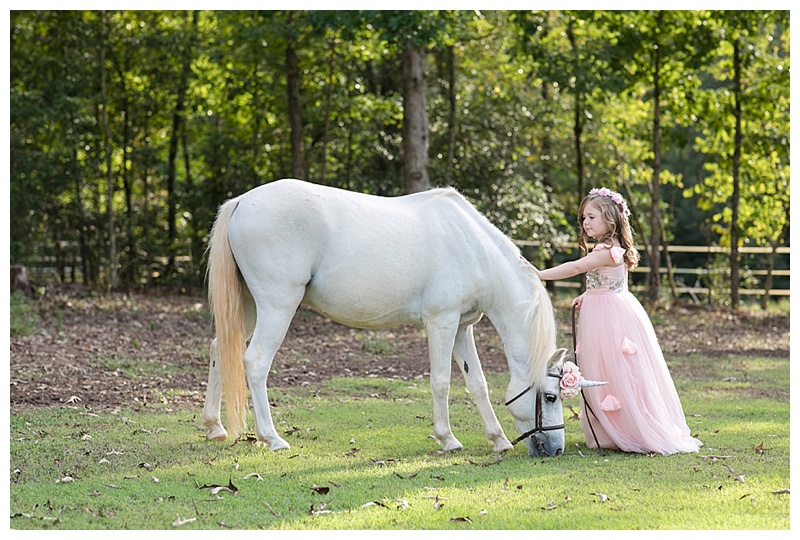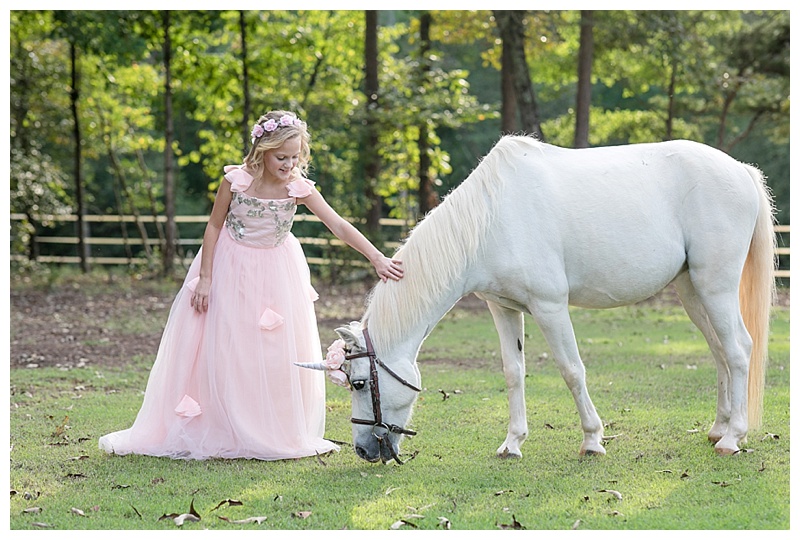 I'm sure she's whispering, "Wasn't this the best day ever?!"