One thing I've always been determined to do in this business is KEEP LEARNING!
I've continued to watch webinars, go to conferences, and meet with other photographers as a part of my learning experience, but I forgot how being on the other side of the camera as a client is one of the BEST learning tools ever!
A few weeks ago I posted MY family session here.
I still am gushing over them! I'm about to order canvas wraps as soon as I figure out where I want to hang them. (I recommend doing this PRIOR to your family session.)
Here's what I told you in that post:
"Here are a few things I learned from our photo session- KDP changes ahead.
1- I want all the images!
2- When I go back through my gallery for the 100th time, about 50 images are plenty. (Actually, I blogged 25.)
3- I won't wait 5 more years to do this again. I'm thinking it will be an annual occasion!
4- I love the photos of me and my people more than I don't love being in front of the camera!
5- I can't wait to print these! Seriously… I'm about to print these."
Let's talk about Numero 1.
It effects YOU!
When I opened my gallery of images, there was seriously not anything in me that could have selected just a handful that I loved! Every single image told a bit of the story of US and I couldn't imagine having to select only a few of them! 
I wanted ALL of the images!
You've been persistent about telling me you want all the images, too. The "Can I purchase other the unedited images?" "Is there a way to get them all?" "How will I ever decide?" "Sorry it took me so long to make selections, we wanted them all." I have heard you, but I haven't been able to imagine how I could possibly have a life if I gave you any more images! And it was in hour 16 of day 56 of the Fall/Christmas rush when I found myself sleep deprived, isolated, and cranky and I had an epiphany…
What I was doing wasn't normal editing…
I was hand touching every spec of an otherwise great image in the futile effort towards perfection. (I thought I had renounced the ugly beast of perfection years ago.)
Let's talk about Editing vs Retouching!
This is an EDITED photo.
It's perfectly great looking, except Tanner got the "booboos on your face right before your photo session."  (UNIVERSAL for kiddos!) They are more noticeable in other shots of him, but look closely at his forehead and cheek.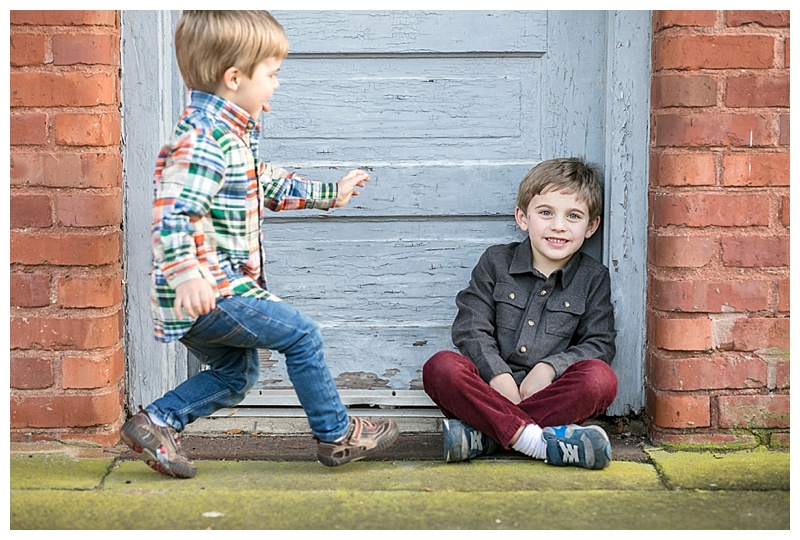 They aren't always there. I like to remove anything that isn't always there- for everyone.
So I fixed it.
This is a RETOUCHED photo.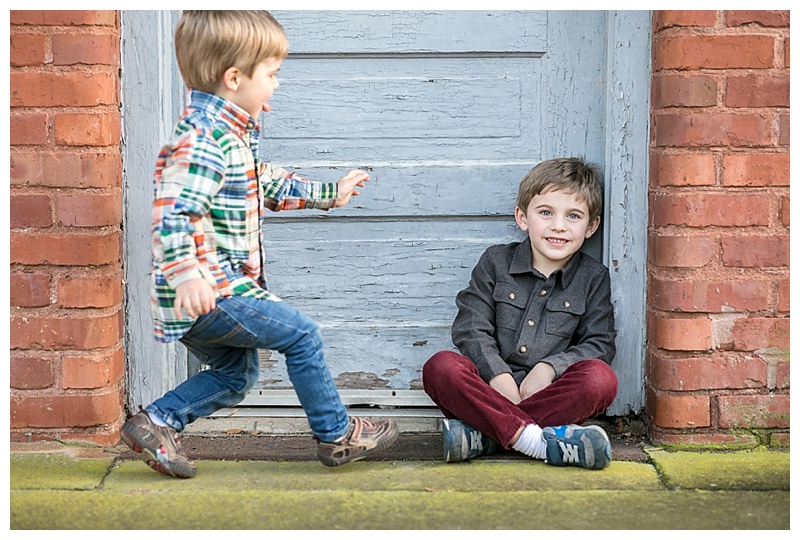 Also, this is one of my favorite shots from our session because it shows the energy of a toddler running in to tackle his brother with great anticipation (notice the tongue.)
But… maybe it ended up being your favorite photo of your firstborn and you really would love the shot to be of just him.
(It wasn't in this case, but for example purposes we'll say Carter's got to go.)
So further RETOUCHING, and presto, perfect photo!
I'm not calling myself a magician, but I did just make a toddler disappear!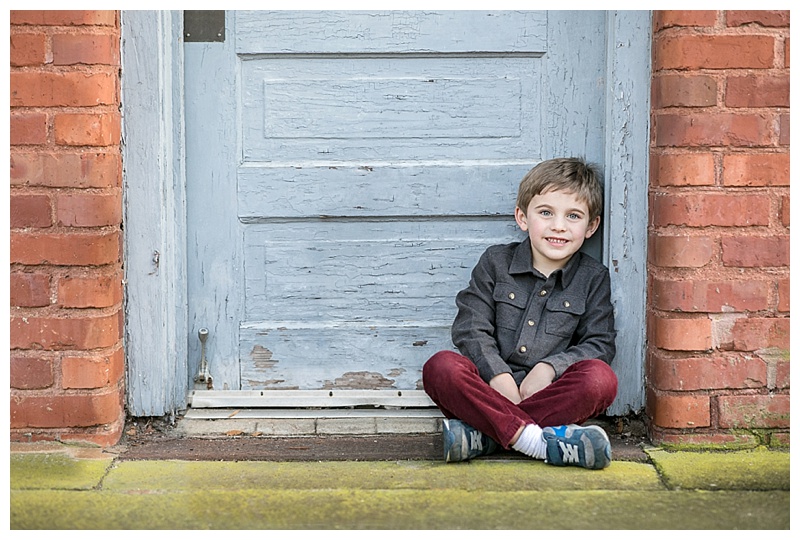 I have been retouching in addition to editing images clients for a many years.
Manually taking care of scratches, blemishes, bruises, link on clothing, stray hairs, darker than usual circles under the eyes,  swapping heads, removing unwanted objects and specs on the ground nobody else probably even notices. I'm laying down my perfectionism and promising to keep my life and answering your calls for more!
So now, in 2019… You get all the images!
(and You get all the images…and YOU get all the images… in my best Oprah voice ever!)
Cue all the cheers!
*****
Introducing the NEW and SIMPLE 2019 KDP Pricing…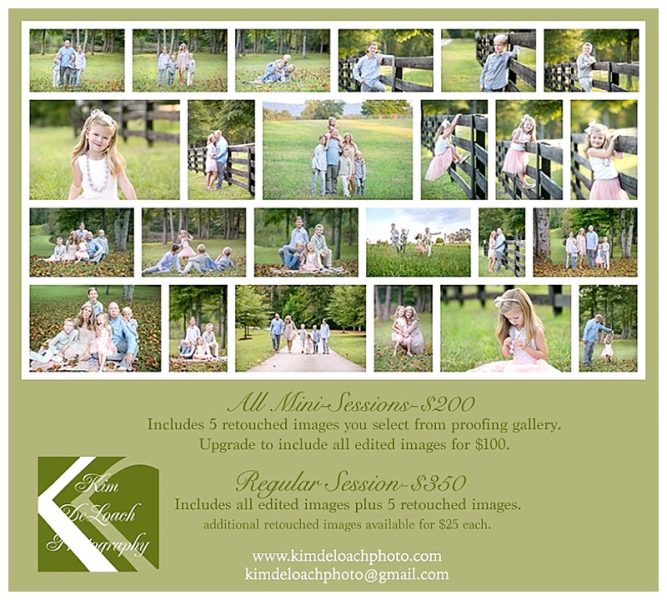 Let's get together SOON!