One of my favorite things at the beginning of each year is celebrating birthdays with these little ones! I really can't believe 2020 is Five and Three! It goes by so fast when they aren't your own. Catherine and Isa and I always have a fun time. I might act like the third child when we get together.
Sabrina and Ben said "I Do!" at the top of these steps so we decided  Grace Church Downtown was the perfect location for this session. This family is always stylish, but they donned wedding clothes from a family wedding  last Fall and they couldn't have looked more perfect!
These are some of my favorite photos of these guys! I hope they make you smile!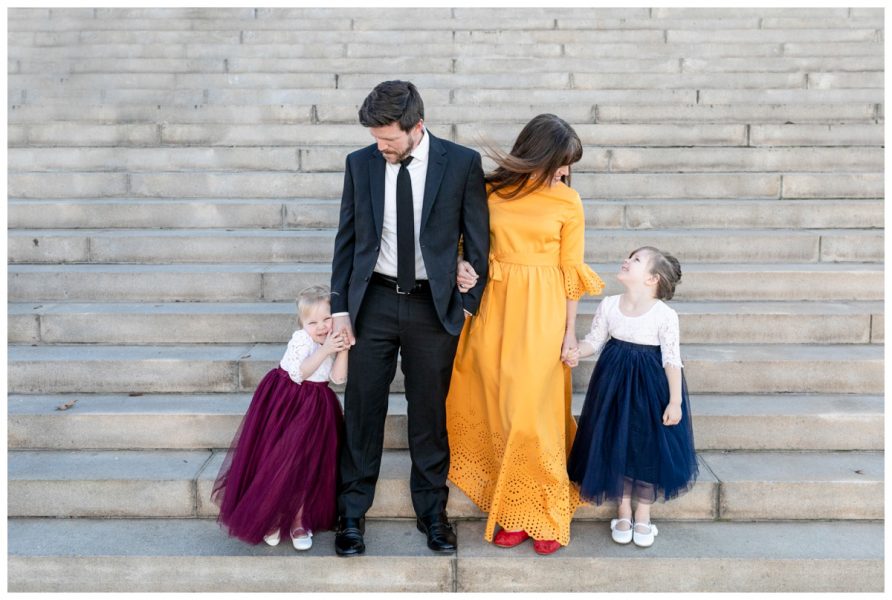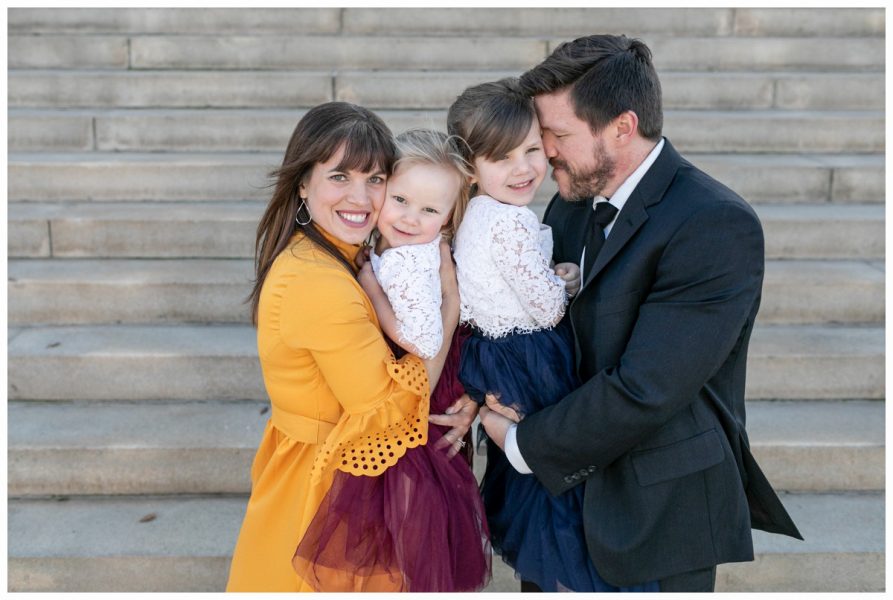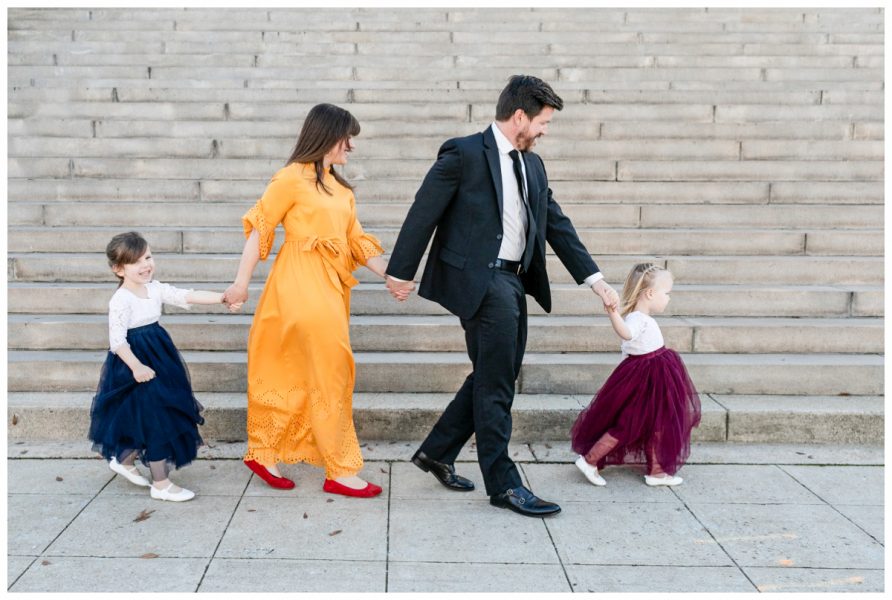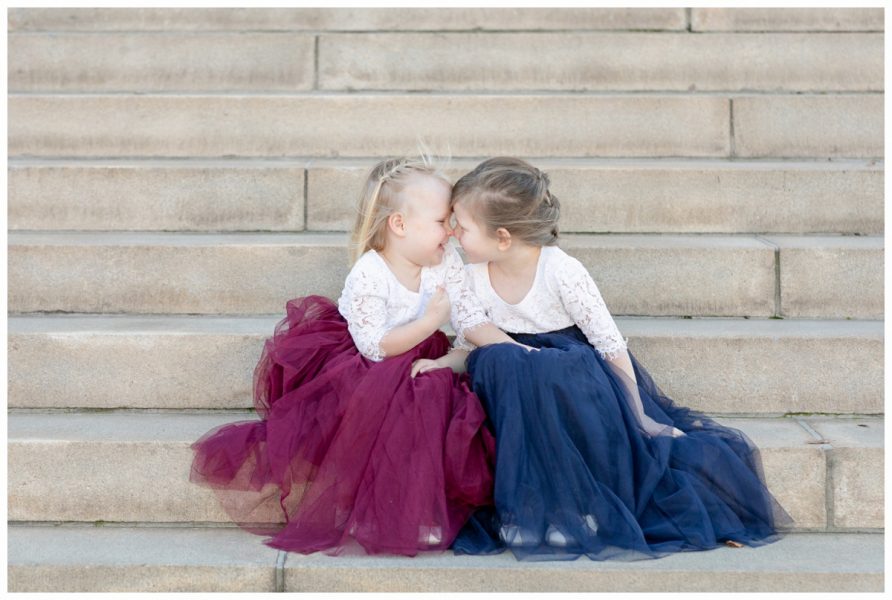 This is one of my favorite birth order photos ever! LOL!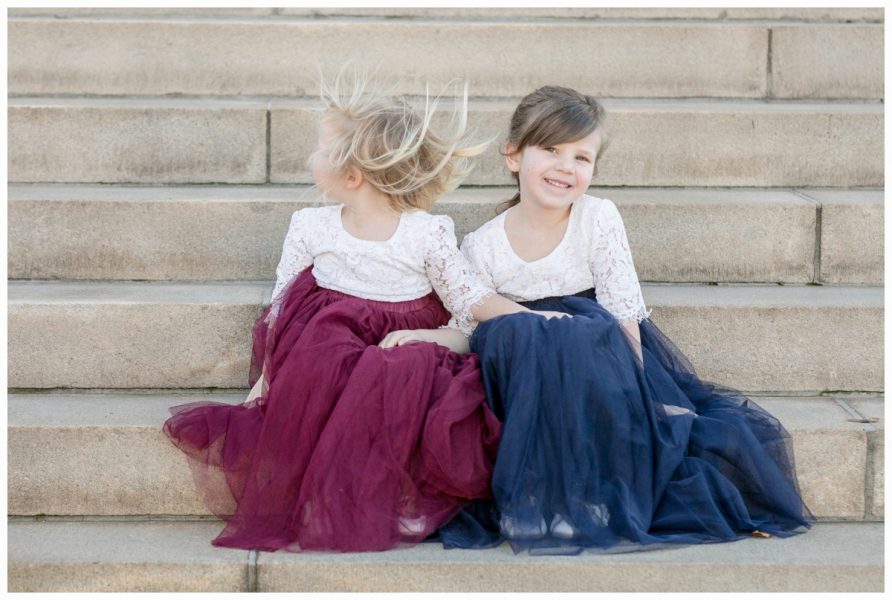 There are more pics of the three year old because honestly, she just has more facial expressions-like for real, this is only a sampling! (: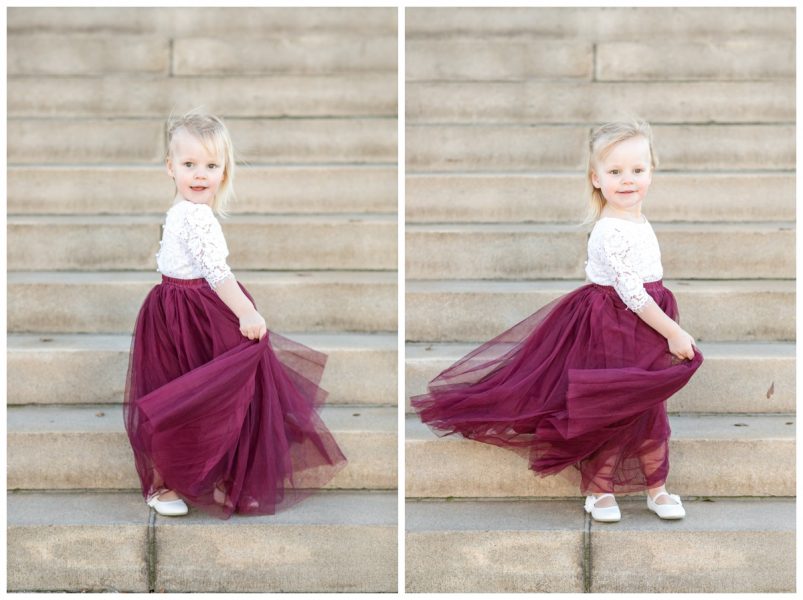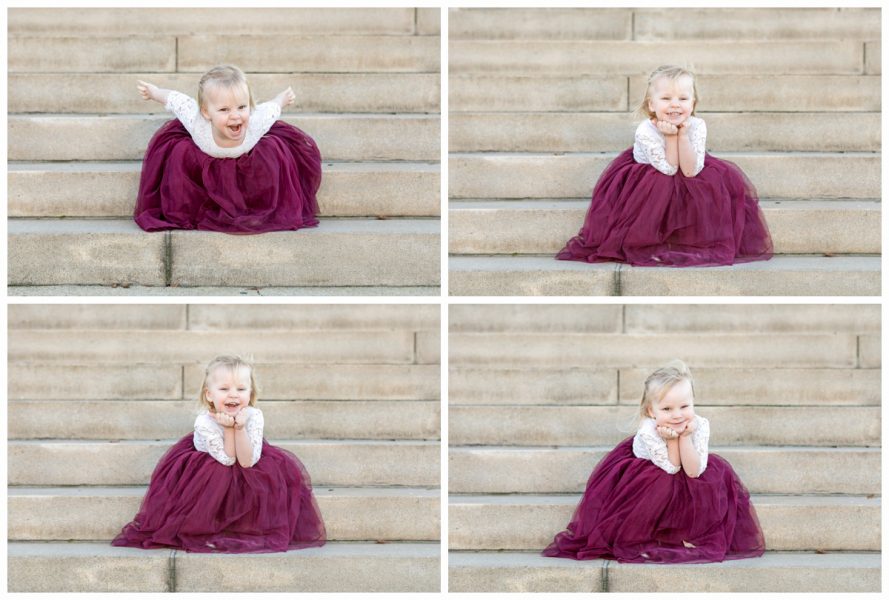 Little lady Catherine, you make five look so grown up!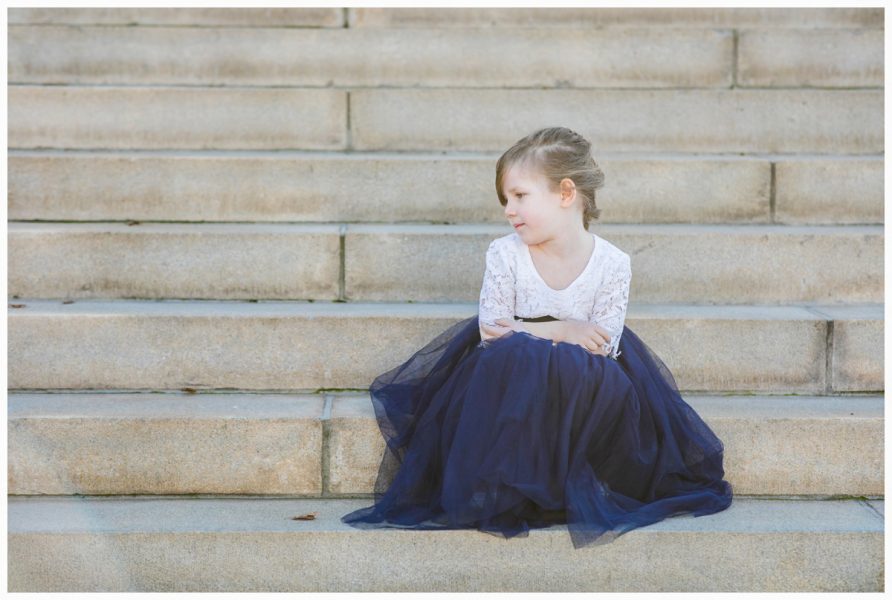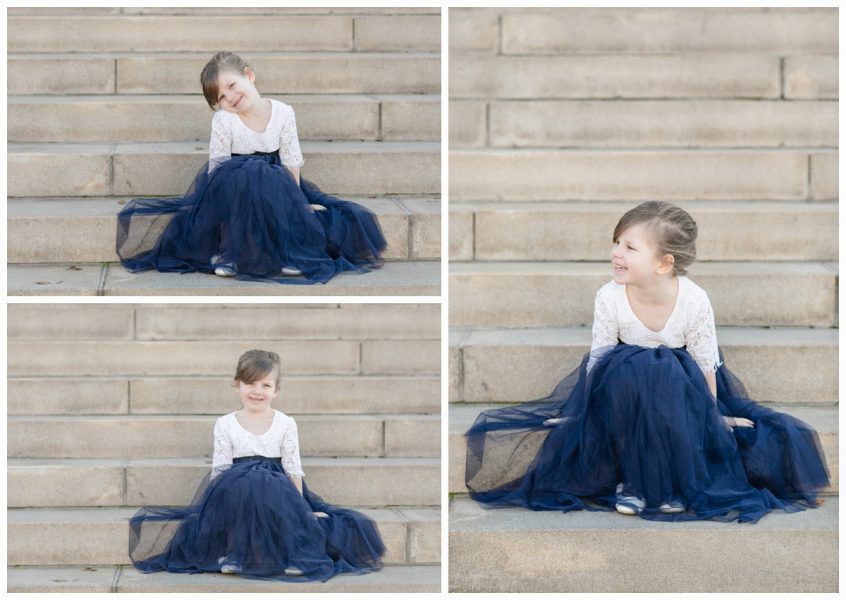 Couple shots were cut short by little girls in long dresses running up and down the very steep stairs…
but these two are steamy dreamy.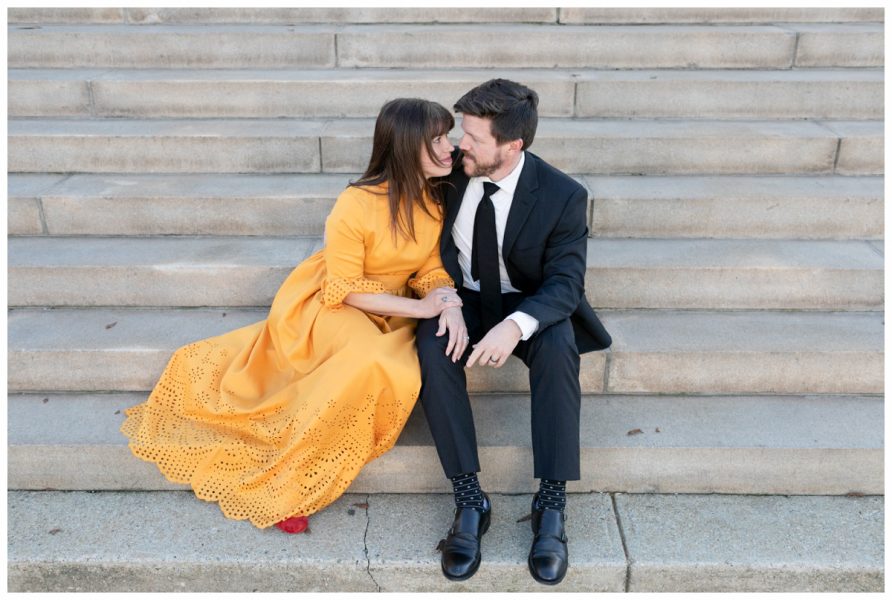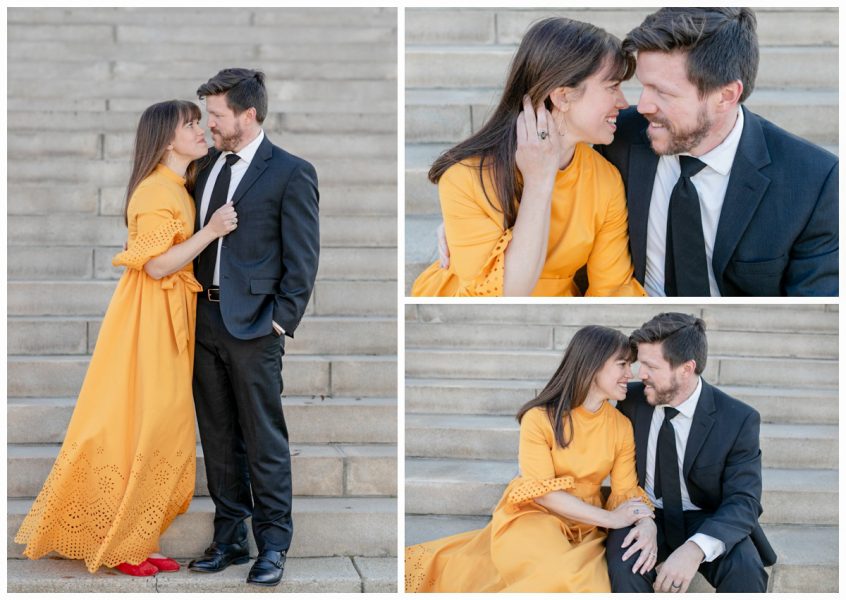 When kids play, magic happens!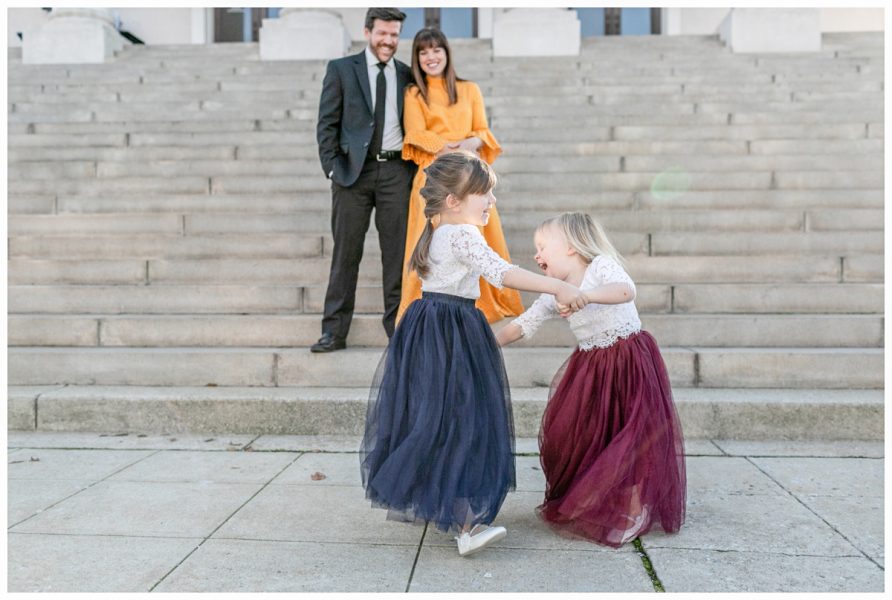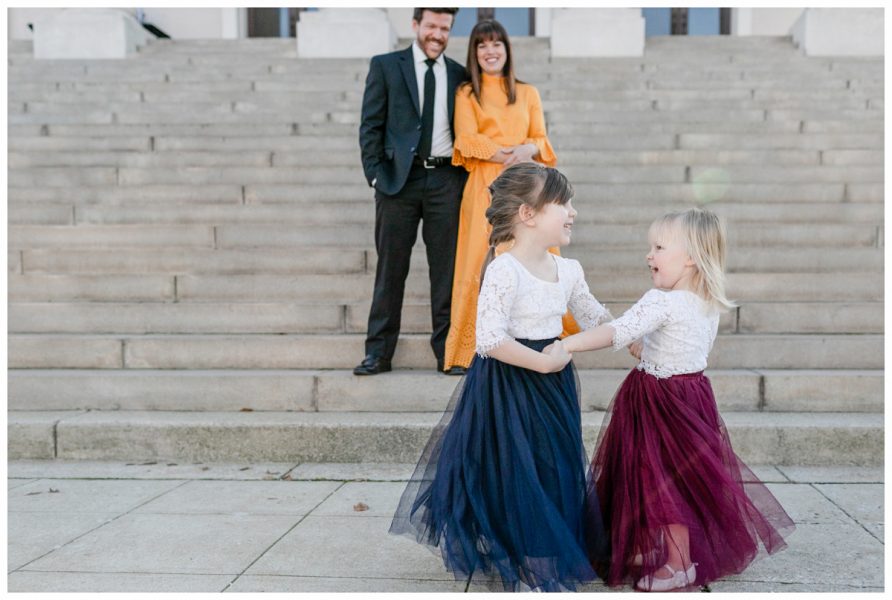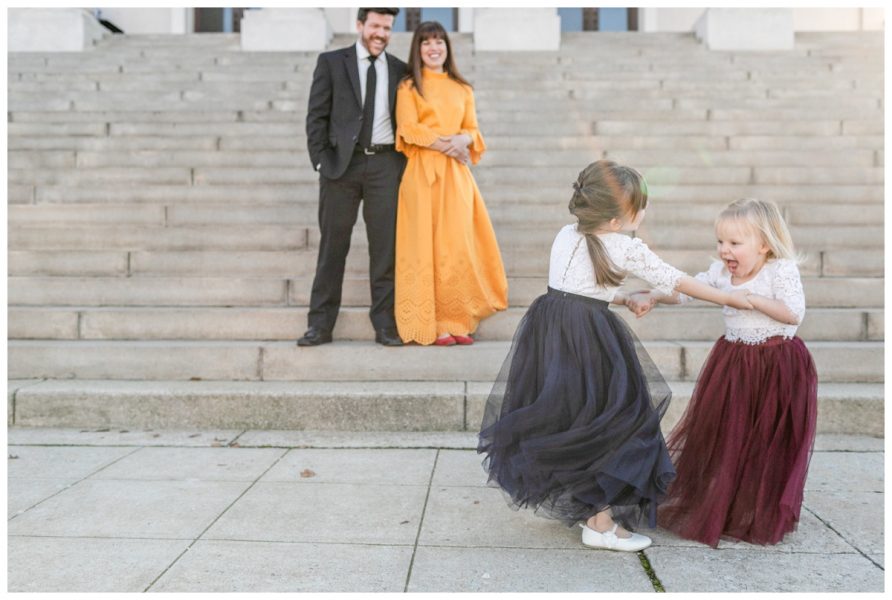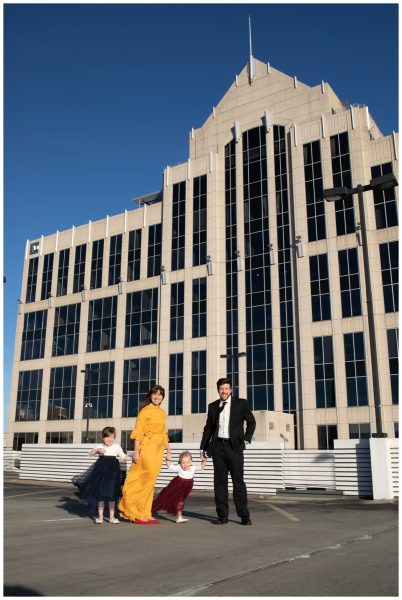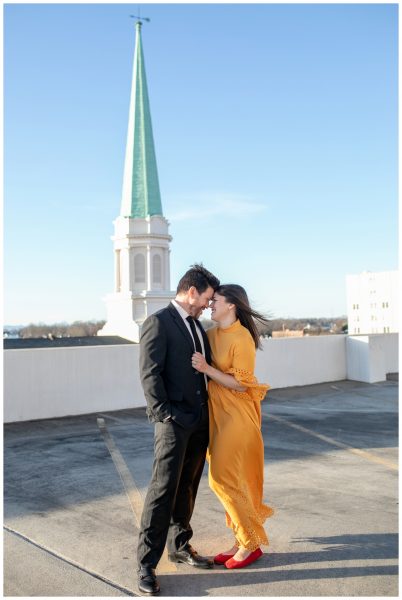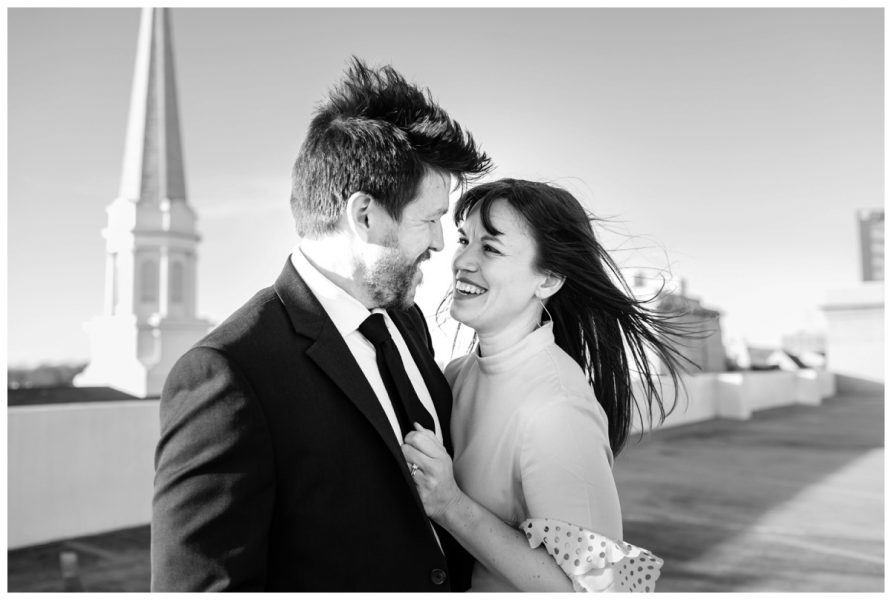 We grabbed a few more but Mommy & Daddy shots always turn back into family shots!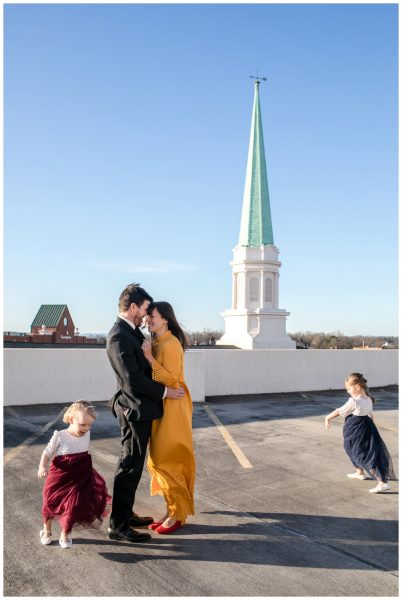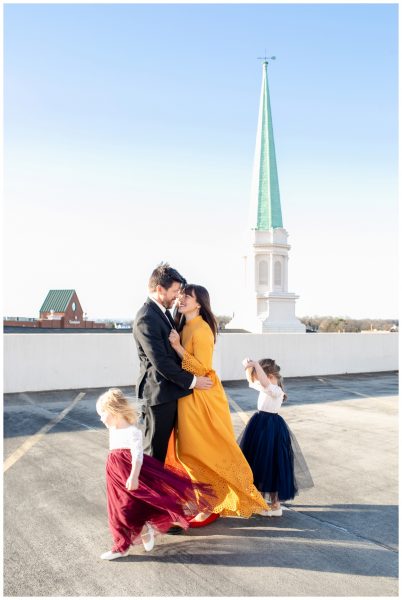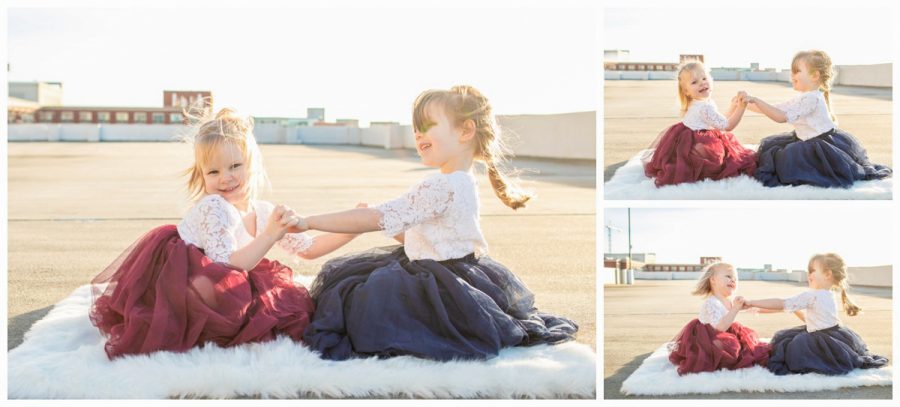 FIVE & THREE-It's gonna be a FUN year!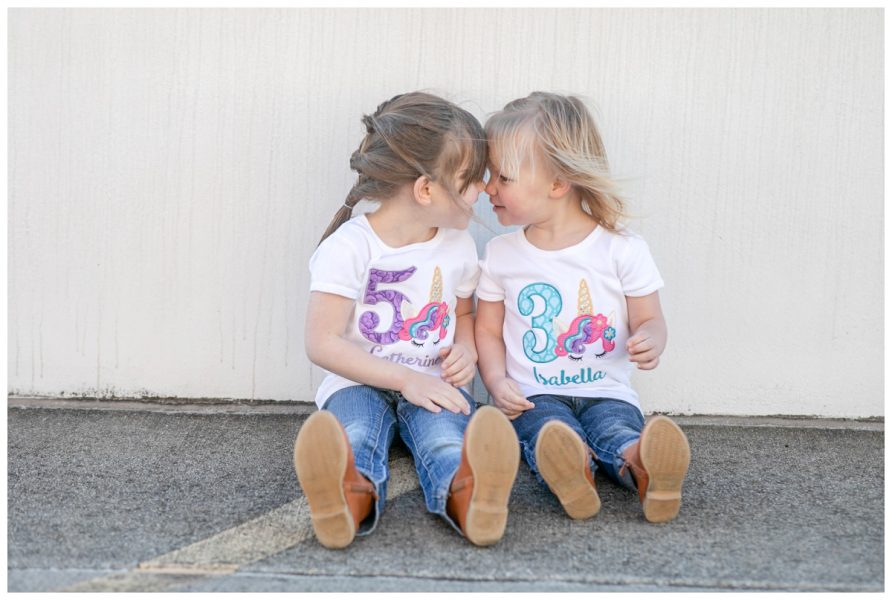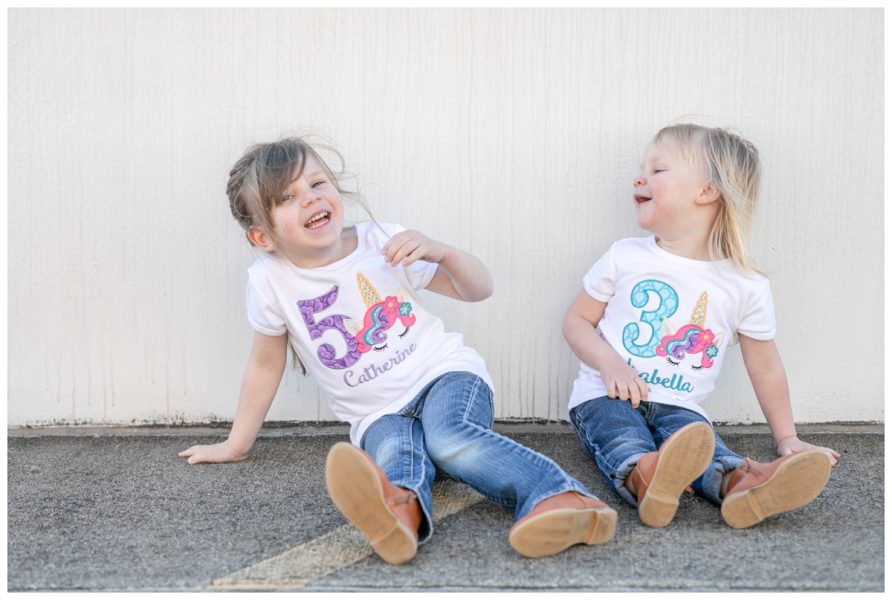 As things change daily I will comply with what's suggested by our leaders and what's best for our families.
If you have any questions about your upcoming session or one you'd hoped to book, please contact me via email at kimdeloachphoto@gmail.com to make sure I get your correspondence.