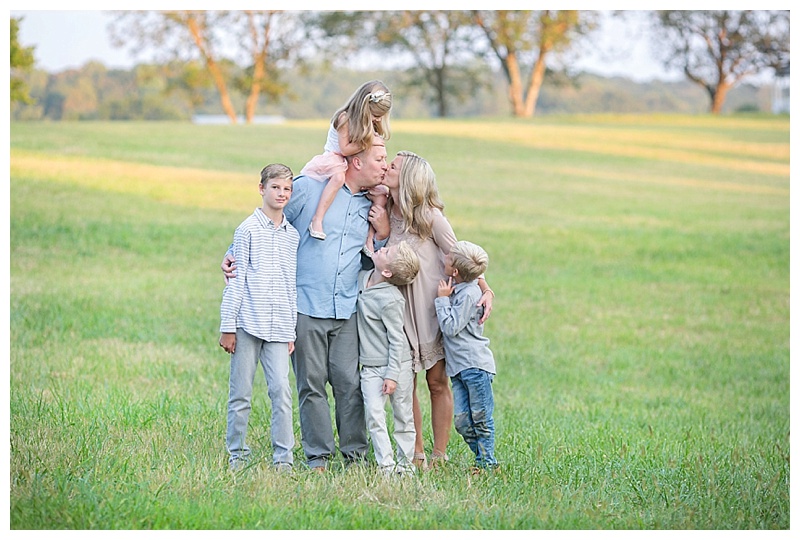 Where will we do my session?
I have a variety of private and public locations that I think are perfect for photos. I also love going somewhere that is sentimental for you. Locations do vary with the seasons. For instance, somewhere that's amazing in the Spring may just be ok during the winter. I encourage you to glance through the blog, galleries, and/or Instagram to see if you see a place that makes you swoon. I'm always available to help you make this important decision for your session!
What should we wear?
It's not just you! Everyone asks! I recommend that you select from 2-3 palettes and be willing to mix textures and patterns with solids all within those color families! You may have one really adorable outfit for 1 family member you want to use, so pull colors from that and dress everyone else accordingly. And if not, Mom, select an outfit you feel fabulous in and work everyone else around it!
One personal preference tip-Please don't wear solid white. There are just so many other pretty colors to choose from! (This does not apply to the Summer Whites mini session or any classic milestone session for a single child or siblings.)
What's the best time of day for photos?
While it is possible to photograph you during any of the light hours of the day, my favorite times are during the morning or late afternoon hours. I am always looking for the best natural light opportunities to give you amazing portraits.
What do we do if it rains?
All sessions are potentially rescheduled for inclement weather including rain, gusty wind, unusual darkness, snow fall, temperatures below 40 degrees and exceeding 90 degrees.
What's the timeline for my photo session?
If you have given me permission to post your images I usually show a teaser on Instagram within a few hours to few days after our session. The full gallery will be delivered to you within 2 weeks. (Sooner during the Christmas rush.) Once you select the images you'd like me to personally retouch, I do my best to get those back to you within 1 week of your selection.